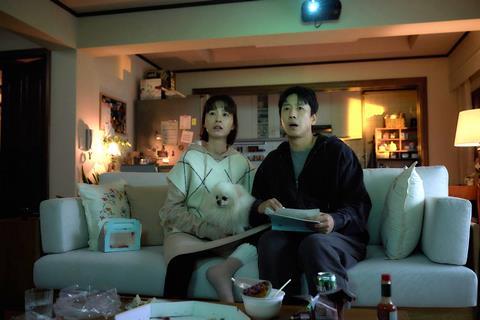 Major South Korean distributor Lotte Entertainment has picked up mystery thriller Sleep, starring Jung Yu-mi of Train To Busan and Lee Sun-kyun of Parasite, and will launch sales at the upcoming European Film Market (EFM).
The film marks the feature directorial debut of Korean filmmaker Jason Yu and is produced by Lewis Pictures, the company behind Bong Joon Ho's Okja and award-winning crime drama Voice Of Silence, starring Yoo Ah-in.
The story centres on a pregnant wife who becomes worried about her husband's sleeping habits. What starts out as some light sleep-talking soon escalates to unexpectedly grotesque behaviour. They consult a sleep clinic without success and as his nightmarish behaviour escalates, they desperately seek help from a shaman.
The film is in post-production and scheduled for release in 2023. A first-look photo of Jung and Lee in Sleep can be seen above.
The EFM will take place in Berlin from February 16-22, alongside the Berlinale.