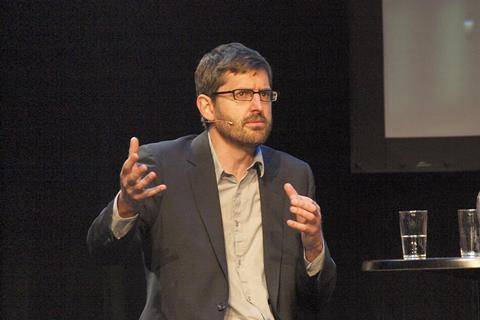 Louis Theroux, the documentary filmmaker and long-time habitué of the BBC, is understood to be forming an independent company when his current deal with the UK broadcaster ends, sparking a bidding war between Amazon and Netflix.
Theroux is setting up the new outfit with BBC Studios executive Arron Fellows. The news has sparked a bidding war between the two big US streamers, both of which are keen to lock Theroux's new company down to a production deal.
Insiders told Screen that while Amazon has offered a larger overall deal to secure Theroux, the filmmaker has personal relationships at Netflix that could be influential.
Theroux is also understood to be weighing the possibility of continuing to make documentary films for the BBC in an independent capacity.
In a statement sent to Screen, a spokesperson for the broadcaster said: "Louis continues to be very important talent for the BBC and irrespective of the production company that he works with, we have a strong and on-going relationship with him."
It is not known precisely when Theroux's deal with the BBC will end but a source with knowledge of the situation said the filmmaker has an arrangement with BBC Studios for a certain number of projects and that this is now nearing its conclusion.
BBC Studios executive Arron Fellows has been Theroux's series producer on recent TV movies Louis Theroux: Surviving America's Most Hated Family, Louis Theroux: The Night in Question and Louis Theroux: Mothers On The Edge and 2018 series Louis Theroux's Altered States.
Upcoming, but unannounced, is a BBC Studios film on UK sex workers - it's not clear if this would be the final project under his current deal.
As well as making films, Theroux's new company is also understood to be entering the podcast space.
Theroux has been at the BBC since the late 1990s, producing series including Weird Weekends and When Louis Met…
Alongside his TV work, he also made 2015 feature film My Scientology Movie, which premiered at the London Film Festival and grossed £1.1m at the UK box office.
Theroux and Fellows could not be reached for comment.