The Producers Guild of America on Thursday said Jeff Nichols' drama would receive the honour at the 28th annual awards ceremony on January 28.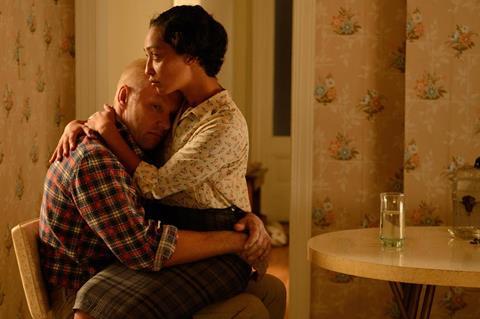 Loving is produced by Ged Doherty, p.g.a. and Colin Firth, p.g.a., Sarah Green, p.g.a., Nancy Buirski, p.g.a., and Marc Turtletaub, p.g.a. and Peter Saraf, p.g.a.
Nichols wrote and directed the Focus Features drama starring Joel Edgerton and Ruth Negga.
The Stanley Kramer Award was established in 2002 to honour "a production, producer or other individuals whose achievement or contribution illuminates and raises public awareness of important social issues."
Loving centres on Richard and Mildred Loving, the real-life interracial couple whose marriage in 1958 was opposed by the state of Virginia, prompting them to take their civil rights case all the way to the US Supreme Court. 2017 will mark the 50th anniversary of their victorious case, Loving vs. Virginia.
"It has never been more important than right now to recognise our shared humanity and the quietly unshakable bond between Richard and Mildred Loving, who – just like Stanley Kramer's classic characters – stood as the ultimate rebuke to a culture intent on dividing us," PGA chairs Donald De Line and Amy Pascal said.

"Loving is a film that's unthinkable without the path that Stanley Kramer blazed, and one the great filmmaker would be proud to recognise as part of his legacy."
2017 also marks the 50th anniversary of one of Kramer's crowning achievements, Guess Who's Coming To Dinner. His producer credits include Judgment At Nuremberg, The Defiant Ones, and High Noon.