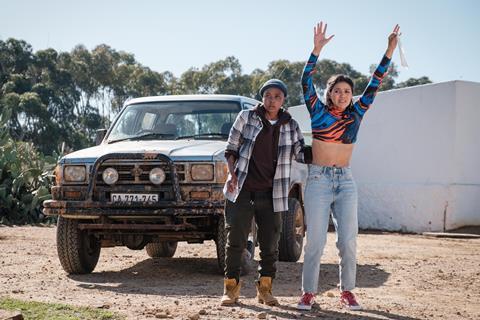 Campbell X's Low Rider and Alex Helfrecht's A Winter's Journey are among the five features taking part in the third edition of the BFI London Film Festival (LFF, October 4-15) Works-in-Progress showcase.
The in-person event takes place on October 7 as part of the festival's UK Talent Days focus, in partnership with the British Council, at London's Picturehouse Central.
The event will screen extracts from each project, with an introduction from its filmmaker, to an invited audience of international buyers as well as UK sales agents and festival programmers, followed by a networking event. Clips will be available online for a week from October 7 via a secure platform to an invited pool of international industry professionals. All projects are still in production, or in post, from filmmakers at debut or second feature stage.
Scroll down for the full line-up
Last year's showcase included Adura Onashile's Sundance hit Girl and Luna Carmoon's Venice winner Hoard. Previous participants also include Dionne Edwards's Pretty Red Dress, Thomas Hardiman's Medusa Deluxe, Malachi Smyth's The Score and Lee Haven Jones's The Feast.
In addition, the annual Buyers & Sellers event returns as an in-person fixture at which international sales agents can meet with UK buyers, and Network@LFF will host masterclasses and events for 12 trailblazing UK-based writers, directors and producers to learn from leading international filmmakers and industry executives at the Festival.
Low Rider is a BFI-backed UK-South Africa co-production, starring UK actor Emma McDonald and South African Thishiwe Ziqubu, and follows the adventures of a Londoner as she flies to Cape Town to search for her absent father. It is the first feature produced by UK production outfit Boudica Entertainment, a new venture set up by Rebecca Long and Stella Nwimo. It is currently in post.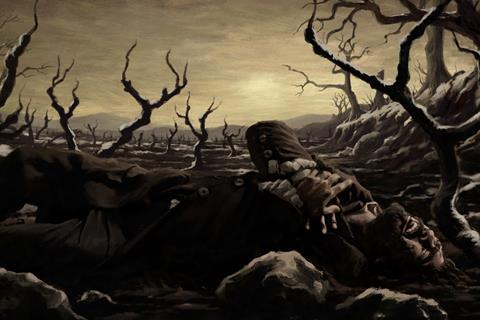 Filmmaker Campbell X's work deals with queer memory, desire and Blackness across the African diaspora. Previous credits include their 2012 debut, queer romantic comedy Stud Life.
Alex Helfrecht's A Winter's Journey is in post-production and stars John Malkovich, Martina Gedeck, Jason Isaacs and Ólafur Darri Ólafsson. It is set in Bavaria, 1812, and follows a lovelorn young poet banished from society and forced to wander across mountains on a dangerous journey. Mk2 Films represents sales, with Sony Pictures Classics acquiring for major territories including North and Latin America and the Middle East.
Helfrecht is a UK-born filmmaker, who grew up in France and the Caribbean, with credits including The White King, co-directed with Jörg Tittel. The UK producers on A Winter's Journey, a co-production with Germany, Poland, Belgium and France, are Tittel, Richard Mansell and Hugh Welchman. It received funding from the UK Global Screen Fund. The live action-animation hybrid is painted by the animation crew behind Loving Vincent.
BFI LFF Works-in-Progress 2023
The Ceremony, dir-scr. Jack King
Prods: Hollie Bryan, Lucy Meer
Cast: Tudor Cucu-Dumitrescu, Erdal Yildiz
Sales contact: Cosmosquare Films, Strive Films
Status: post-production
Harder Than The Rock, dir. Mark Warmington (documentary)
Prods: Mark Warmington, Jeremiah Cullinane; co-producer James Baxter
Cast: Locksley Gichie, Franklyn Dunn, Michael Arkk, Winston Reedy
Sales contact: Margot Films
Status: post-production
Low Rider, dir-scr. Campbell X
Prods: Stella Nwimo, Rebecca Long
Cast: Emma McDonald, Thisiwe Ziqbu
Sales contact: Boudica Entertainment
Status: post-production
Smoking Shoes, dir. David Warwick
Prod: Dewi Gregory
Sales contact: Truth Department
Status: in production
A Winter's Jounrey, dir-scr. Alex Helfrecht
Prods: Jorg Tittel – Oiffy; Richard Mansell; Reinhard Brunding – Pandora Film; Hugh Welchman – BreakThru Films; Benoit Roland – Wrong Men North; Alexis Perrin – Rumble Fish
Sales contact: mk2 Films
Status: post-production