Russell Crowe also set to star in gay conversion therapy story.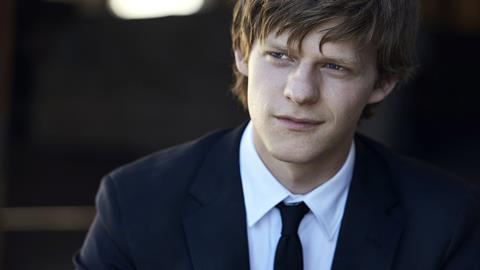 Focus Features has acquired worldwide rights to Boy Erased, the coming-of-age drama from Joel Edgerton that will star Lucas Hedges, Nicole Kidman and Russell Crowe.
The project is based on Garrard Conley's book Boy Erased: A Memoir Of Identity, Faith, And Family and Anonymous Content is producing the adaptation, which is expected to begin production this autumn for a 2018 theatrical release.
Lucas, who earned a suporting actor Oscar nod this year for Manchester By The Sea, will play Jared, the son of a Baptist pastor in a small American town, who is outed to his parents at the age of 19.
Jared is pressured into attending a gay conversion therapy programme or face excommunication from his family, friends, and church. Once in the programme he fights with the head therapist played by Edgerton.
"I'm excited to work with an ensemble of actors, seasoned and new, to bring Garrard's story to the screen," Edgerton said. "I think Focus is the perfect partner on this, and I will always thank Garrard for trusting my passion for his life story. I can't think of a better reason to get behind the camera again."
Edgerton, who previously directed mystery thriller The Gift and starred in Focus' awards season contender Loving, serves as producer with Anonymous Content's Kerry Kohansky-Roberts and Steve Golin. Rebecca Yeldham, Ann Ruark, and Anonymous Content's Kim Hodgert and Tony Lipp serve as executive producers.
"Garrard's story is both timely and timeless, both personal and universal," Focus chairman Peter Kujawski said. "It is a story which will not only deeply move people, but one that we hope will change outlooks. We are thrilled to work once again with Joel, and with the Anonymous Content team. These filmmakers' passion for this heart-rending project speaks to all of us at Focus, and to why we make the movies we do."