Girlhood, White God and The Wonders among the finalists announced in Karlovy Vary; 2013 audience winner revealed.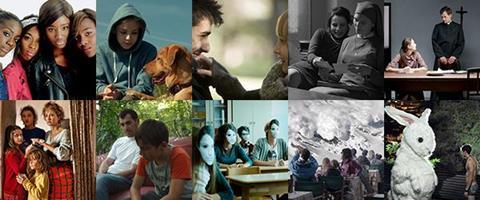 The official selection of films competing for the European Parliament's 2014 LUX Prize has been unveiled at the Karlovy Vary International Film Festival (KVIFF).
At a packed event on the terrace of KV's Hotel Thermal on Sunday night, the 10 films were unveiled by LUX Prize co-ordinator Doris Pack, European Parliament member Olga Sehnalova and KVIFF artistic director Karel Och, who is also a member of the LUX Prize selection panel.
The 10 films are:
Girlhood (Bande De Filles)
Céline Sciamma – France
White God (Feher Isten)
Kornél Mundruczó – Hungary, Germany, Sweden
Beautiful Youth (Hermosa Juventud)
Jaime Rosales – Spain, France
Ida
Pawel Pawlikowski – Poland, Denmark
Stations Of The Cross (Kreuzweg)
Dietrich Brüggemann – Germany, France
The Wonders (Le Meraviglie)
Alice Rohrwacher – Italy, Switzerland, Germany
Macondo
Sudabeh Mortezai – Austria
Class Enemy (Razredni Sovraznik)
Rok Biček – Slovenia
Force Majeure (Turist)
Ruben Östlund – Sweden, Denmark, France, Norway
Xenia
Panos H. Koutras – Greece, France, Belgium
The LUX Prize was established in 2007 and is awarded annually by members of the European Parliament. Its objectives are to spotlight debate on EU values and support European film releases within the member states.
This year's selection panel includes Fatima Djoumer, José Luis Cienfuegos, Michel Demopoulos, Stéphan de Potter, Marion Döring, Jakub Duszynski, Per Ericsson, Paul Peter Huth, Christophe Leparc, Georgette Ranucci, Peter Bognar, Ivana Ivisic, Jonathan Romney, Francesca Feder, Giorgio Gosetti, Mira Staleva and Karel Och.
Three films will be shortlisted and screened in all 28 member states of the European Union during the LUX Film Days this autumn, after being subtitled into 24 European languages and produced as a DCP (Digital Cinema Package).
The three films chosen to compete for the main prize will be announced at the Venice Days press conference in Rome at the end of July.
The winner will be named in Strasbourg on December 17 and will be subsequently made available for the visually and hearing impaired while also promoted by the European Parliament.
Several of the 10 shortlisted are in the KVIFF programme, including Ida, The Wonders, Stations of the Cross, Class Enemy, Xenia and Macondo.
Public Audience Mention
Last year's winner of the LUX Prize was Felix Van Groeningnen's The Broken Circle Breakdown.
For the first time, an audience vote was introduced to the competition, allowing viewers throughout Europe to vote on the selected films, which also included Valeria Golino's Miele and Clio Barnard's The Selfish Giant.
More than 1,000 agreed with MEP's and the winner, announced in Karlovy Vary, was The Broken Circle Breakdown.