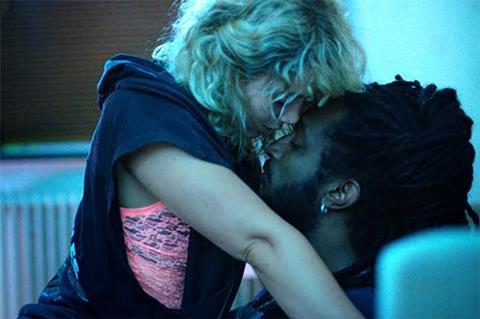 Leading Swedish art house distributor TriArt is to give a significant Valentine's Day release on 50 screens to The Heart, the debut feature as director by rising Swedish actress, Fanni Metelius (one of the stars of Ruben Ostlund's Force Majeure.)
Berlin-based sales outfit M-Appeal has now taken international rights to the love story, which Metelius scripted and in which she also plays the lead. The film was made through Garage Film, the outfit behind such titles as Call Girl and Blowfly Park. The producers are Rebecka Lafrenz and Mimmi Spång. The project was developed and brought to the company by Anna-Maria Kantarius.
"We are very proud to present a film that is both strong and subtle at the same time. The Heart is about true liberation, sex and love - which makes it relevant for everyone to see. We also feel very confident in our dedicated sales agent M-Appeal, a female driven company like our own, which is doing an admirable job pushing for the film on the international markets," Lafrenz said.
The Heart (previously known as The Boyfriend) is a world premiere in International Film Festival Rotterdam's Bright Future section later this month and will also screen in Gothenburg prior to its Swedish release in February.
Triart CEO Eva Esseen Arndorff told Screendaily that expectations are high for the film.
"It's about relationships from a female point of view and also about sexuality from a female point of view," Arndorff said. "It's about how a young woman looks on a first relationship and what happens when the man she actually loves and wants to be touched by doesn't see her any more."
TriArt, which also released Ruben Ostlund's Palme D'Or winner, The Square, and Ostlund's earlier feature, Force Majeure, has been involved in the project from the early stages.
"I would say she (Metelius) is one of the new interesting, cinematographic voices in Sweden today that TriArt as a company often tries to find," Arndorff said.
The film follows Mika and Tesfay. She is a photographer. He is a musician. Both are up and coming. This is their first love but, as the logline puts it, "an invisible conflict, an unnameable shame, stirs between their sheets."
"The film is about female sexuality in a context of a romantic relationship, from a female point of view. In a very entertaining almost mainstream form: appealing visual style and accessible classical narrative. We believe that all modern women of all age can relate to the film," M-Appeal Managing-Director Maren Kroymann commented. "Women talk about their needs in a relationship all the time with each other; there's a lot of discussion in media dedicated to the subject lately, but we feel it is underrepresented on a big screen, both in mainstream cinema and arthouse. It is refreshing that Rotterdam gives attention to female directorial voices, and provides a platform for a diversity of female related subjects."