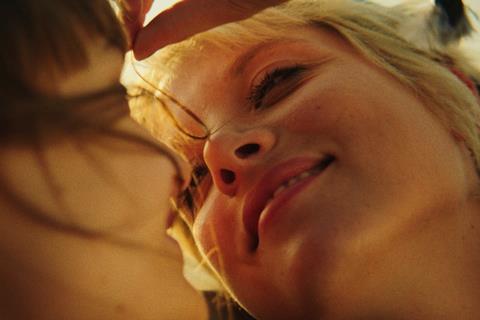 German sales outfit M-Appeal has closed a raft of deals across Europe and in North America and Brazil on Leonie Krippendorff's teenage drama Cocoon.
The coming-of-age story, which received its world premiere in the Generation section of the Berlinale in 2020, will be released in the US by Film Movement.
European deals have also been secured in Spain (Barton Films), Denmark (Angel Distribution), Sweden (Filmcentrum Distribution) and Benelux (Cinemien). Cinemien is planning a theatrical release in late summer 2021.
Olhar Distribuição will release in Brazil, beginning with six theatres in August, before gradually expanding to 20 theatres in the following weeks.
The film marks the second feature of Germany's Krippendorff and centres on a 14-year-old girl from the city's hip Kreuzberg district who experiences a series of firsts: she gets her first period, falls in love with another girl, learns to stand up for herself and gets her heart broken.
The cast includes Jella Haase, who starred in hit comedy Fack Ju Göhte and Burhan Qurbani's Alexanderplatz, alongside Lena Klenke, Lena Urzendowsky and Elina Vildanova. The film is produced by Jost Hering Filme and Amard Bird Films.
Krippendorff took part in the Berlinale Talents Script Station with the script for Cocoon in 2018, her follow up to award-winning graduation film Looping.
Since opening the Generation 14plus section in 2020, Cocoon has been selected by around 50 international film festivals.