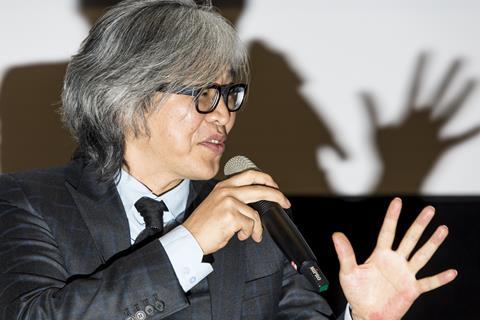 The IFFAM Project Market (IPM) has unveiled the 14 projects that will be presented at its second edition on December 9-11 at the International Film Festival & Awards – Macao.
The market is designed to showcase international projects with Asian elements and principally with a genre theme, and is curated by producer and genre expert Todd Brown.
It offers cash prizes of $30,000, which are provided by Ivanhoe Pictures, Huace Pictures and Hairun Media.
This year's slate includes South Korean director Im Sang-soo's (The Housemaid) thriller Dead In The Lake, as well as Belgian duo Hélène Cattet and Bruno Forzani's (Amer) revenge drama Darling.
Also selected are Martin Koolhoven's (Brimstone) The Emerald Butterfly, Ivan Sen's (Toomelah) Loveland and Richie Mehta's (Siddharth) The Price Of Tea.
Of the 14 projects, 11 are genre films: eight selected by IPM, and one each from international genre markets Blood Window (Argentina), Frontieres (Canada) and Sitges Film Festival (Spain). The other three projects are auteur titles.
The selections will take part in an "extensive industry program", which is designed to match filmmakers with top ranking industry professionals and drive projects forward.
"We were thrilled at the level of success at the inaugural IFFAM Project Market – with two selected projects closing financial deals at the market and others doing so shortly thereafter building on relationships forged at the IFFAM – and we look to build on that success with the second edition," Brown said.
"With a blend of established, top level talent and bright rising stars from around the globe we believe we have assembled a collection of projects here sure to thrill audiences, critics and industry alike and are proud to be a part of bringing these amazing projects to life."
The full list of IFFAM Project Market titles are below:
30K Kicks (Spain-Korea), director: Santiago Alvarado Ilarri, producers: Joaquim Vivas, Wonsun Shin
Daedalus (Portugal), director: Jerónimo Rocha, producer: Frederico Serra
Darling (Belgium-Canada), directors: Hélène Cattet and Bruno Forzani, producer: Michael Solomon
Days Of Being Trapped (Macao), director: Vincent Hoi, producer: Jackie Virginia Tse
Dead In The Lake (South Korea-US), director: Im Sang-soo, producer: Lee Namhee
Dreaming Girl (Macao), director: Oliver Fa, producer: Adam Tam Chi Wai
The Emerald Butterfly (Netherlands-Indonesia-Germany-France-UK-Belgium-Malaysia), director: Martin Koolhoven, producer: Els Vandevorst
The Girl With No Head (Malaysia), directors/producers: Liew Seng Tat and Pete Teo, production company: A Little Picture House (Malaysia)
The Last Savage (US-France-Indonesia) director: Liam O'Donnell, producer: Matthew Chausse
Loveland (Australia-China) director: Ivan Sen, producers: David Jowsey, Greer Simpkin and Ivan Sen
Mihara (US-Japan), director: Jacqueline Castel
Projecto Global (Portugal), director Ivo M. Ferreira, production companies: O Som E A Furia (Portugal), Komplizen Film (Germany)
The Price Of Tea (Canada-UK), director: Richie Mehta, producers: Cassandra Sigsgaard and David Miller
The Song Of The Day (Brazil) director: M.M. Izidoro, producer: Guilherme Pinheiro