Docu Rough Cut Boutique awards for documentary project also revealed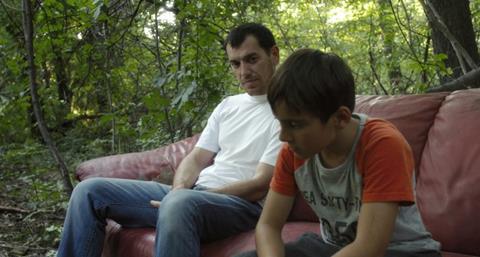 The 20th Sarajevo Film Festival partner awards were revealed at a ceremony on the Festival Square.
The award of the International Confederation of Art Cinemas (CICAE) went to Macondo by Austria's Sudabeh Mortezai.
Sinisa Dragin won the EDN Talent Grant for The Forest (Romania-Serbia). This prize was created as co-operation between the Sarajevo Film Festival and the European Documentary Network with the purpose of supporting promising new documentary film-makers from the region.
Emergency Calls by Finnish film-makers Hannes Vartiainen and Pekka Veikkolainen has been selected as the Sarajevo Short Film Nominee for the EFA Award.
In the Bosnian-Herzegovinian student programme, Mirna Dizdarevic won the Best Film award for Redemption,.
The Special Jury Award went to Zulfikar Filandra for The Wall. Anja Kavic's Some Of Us received a special mention.
Cinematographer Mustafa Mustafic received the honorary Ivica Matic Award for contribution to Bosnian cinema.
Danis Tanovic got the other Ivica Matic Award, for An Episode In The Life Of An Iron Picker. Tanovic's film was shown in Sarajevo last year, but the Association of Filmmakers of Bosnia and Herzegovina gives out its prizes every second year.
Docu Rough Cut Boutique awards
The Sarajevo Film Festival/Balkan Documentary Center's Docu Rough Cut Boutique awards were presented on Thursday (Aug 21).
The Other Side Of Everything, the new project by Serbian director Mila Turajlic (Cinema Komunisto) won three prizes: the Digital Cube Award worth €20,000 in post-production services, the FIFDH Geneva award in the amount of €2,000, and the IDFA Award in the form of full invitation to the market of the International Documentary Festival Amsterdam.
Some Day by Romania's Monica Lazurean Gorgan received two awards, from HBO Adria and Cats & Docs, worth €2,000 each.
The Croatian Radio Television award of €2,000 went to A Two Way Mirror by Katarina Zrinka Matijević Veličan.