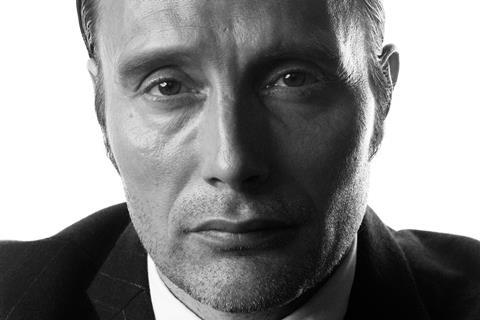 Warner Bros on Wednesday (November 25) confirmed that Danish actor Mads Mikkelsen has been cast as Dark Wizard Gellert Grindelwald, replacing Johnny Depp in the third Fantastic Beasts film.
The latest instalment in the Harry Potter spin-off is currently in production at Warner Bros. Studios Leavesden outside London. It is scheduled to open on July 15, 2022.
Mikkelsen currently stars in Danish Oscar contender Another Round, and his credits include Casino Royale, Hannibal, The Hunt, and Valhalla Rising.
The cast includes Eddie Redmayne, Katherine Waterston, Dan Fogler, Alison Sudol, Ezra Miller, Callum Turner, William Nadylam, Poppy Corby-Tuech, Jessica Williams, Victoria Yeates, and Jude Law. J.K. Rowling and Steve Kloves co-wrote the screenplay.
The tentpole reunites director David Yates and producers David Heyman, Rowling, Kloves, Lionel Wigram and Tim Lewis, all of whom had collaborated on the previous two films in the series – Fantastic Beasts And Where To Find Them, and Fantastic Beasts: The Crimes Of Grindelwald.
Neil Blair, Danny Cohen, Josh Berger and Courtenay Valenti serve as executive producers.
Earlier this month Depp and the studio parted ways after the actor lost his libel case against The Sun newspaper in the UK, which described him as a 'wife-beater' in a 2018 article.