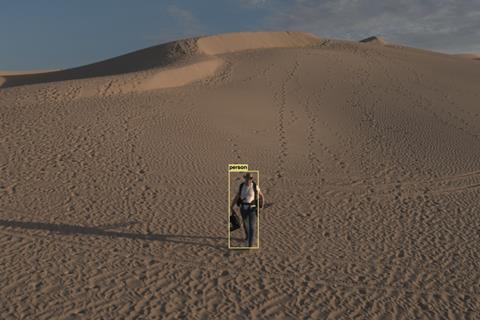 Magnolia Pictures International has acquired Yaara Bou Melhem's documentary Unseen Skies from Participant and will commence sales during Toronto next week.
The film follows contemporary artist Trevor Paglen during the final stretch of his decade-long journey to put a work of art into space.
Paglen, who served as a cinematographer on Participant's Oscar-winning documentary Citizenfour, is known for his work that focuses on the impact of largely unseen monolithic power structures of technology and surveillance and documents black ops sites that gather government surveillance and data collection.
Participant has not yet announced US distribution plans on present Unseen Skies, which is a Participant and Screen Australia presentation in association with Screen NSW of an In Films production.
Magnolia EVP Dori Begley and SVP of acquisitions John Von Thaden negotiated the deal with Rob Williams, VP of content sales at Participant. Lorna Lee Torres, Magnolia's head of international sales, and Marie Zeniter, international sales director, will engage in talks with buyers at autumn festivals and markets beyond TIFF.
Participant and Magnolia have collaborated on Oscar nominees Collective and RBG as well as documentaries Slay The Dragon and John Lewis: Good Trouble.
Magnolia International's recent slate includes 2021 Sundance documentary A Glitch In The Matrix, Udo Kier SXSW comedy Swan Song, Tribeca selection Queen Of Glory and Sundance fantasy tale Mayday.