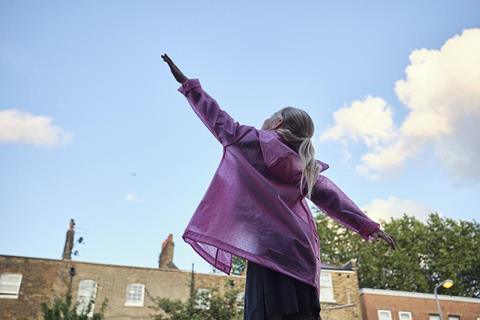 Magnolia Pictures International has announced further key territory sales from the virtual AFM on Portuguese Oscar submission Listen, as well as deals on Sundance documentaries Some Kind Of Heaven and Assassins.
Lorna Lee Torres and her team closed deals on Listen with Lucky Red for Italy, Fenix Filmes for Brazil, and Gulf for Middle East.
Ana Rocha de Sousa's Venice Horizons-winning drama previously sold in Canada (Films we Like) and Spain (Maximus Entertainment).
Lúcia Moniz and Ruben Garcia play a Portuguese couple in London fighting to keep custody of their children, one of whom is deaf (newcomer Maisie Sly).
Some Kind Of Heaven, produced by Darren Aronofsky and directed by Lance Oppenheim, has gone to Madman for Australia and New Zealand and Nonstop for Scandinavia.
The film focuses on The Villages, a Floridian retirement community that is the largest in the US and sometimes referred to as the "Disneyland for retirees".
Magnolia Pictures will release the film on January 15, 2021, and MK2 Miles End will follow with the release in Canada.
The international team has licensed Ryan White's Assassins to Madman for Australia and New Zealand, Mongrel for Canada, Kinovista for France, AMC/ Sundance Channel UK Limited for Poland, and America Video Film in Latin America.,
Further deals closed in India (Big Tree Pictures), Hungary (Cinefil), Hong Kong (Edko), Indonesia (Falcon), Vietnam (Vietnam Media Corp), Netherlands (VPRO), Belgium (VRT), Philippines (TBA Philippines), and Singapore (The Projector).
Assassins chronicles the assassination of Kim Jong-nam, half-brother to North Korean leader Kim Jong-un. It previously sold to UK (Dogwoof), Scandinavia, Baltics, Iceland (Nonstop), Japan (Twin Co.), South Korea (The Coup Corporation), German-speaking Europe (Ascot Elite), and Israel (Channel 8).
Greenwich Entertainment will release the film theatrically in the US on December 11.