Documentary about the teenager who survived a shooting by the Taliban to get awards season release.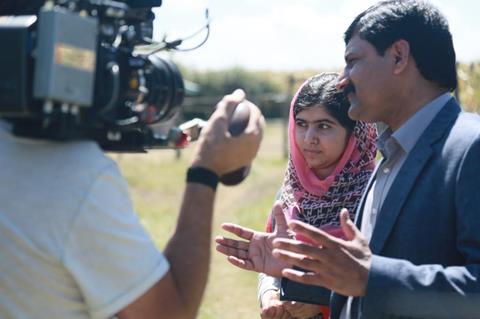 Fox Searchlight Pictures has announced November 6 as the UK theatrical release date for He Named Me Malala.
Davis Guggenheim's documentary is an intimate portrait of Malala Yousafzai, who was wounded when Taliban gunmen opened fire on her and her friends' school bus in Pakistan.
Malala, then 15-year-old, had been targeted for speaking out on behalf of girls' education in her region of Swat Valley in Pakistan and was shot in the head, sparking international media outrage. An educational activist in Pakistan, Yousafzai has since emerged as a leading campaigner for the rights of children worldwide and in December 2014 became the youngest-ever Nobel Peace Prize Laureate.
Producers are Walter Parkes and Laurie MacDonald under their long-term production partnership with Image Nation Abu Dhabi, co-financed by Participant Media