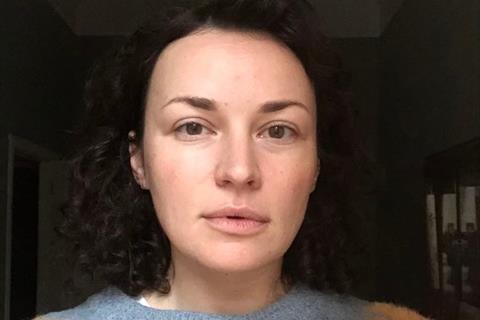 New features from Ukraine's Maryna Stepanska, Brazil's Marcelo Gomes and Italy's Letizia Lamartire are among the 22 projects selected for Trieste's When East Meets West (WEMW) co-production forum which takes place January 22-25.
The WEMW line-up comprises 12 features and 10 documentaries from 19 countries, having received a record 410 submissions.
The titles, set to be pitched to attending producers, include Stepanska's documentary It's Not A Full Picture. Stepanska achieved international success with her 2017 love story Falling, about two young adults trying to find their path in the aftermath of Ukraine's 2014 Maidan Square revolution.
Scroll down for full list of titles
Brazilian director Marcelo Gomes, whose feature Joaquim played in competition in Berlin in 2017 and documentary Waiting For The Carnival in Panorama at Berlin in 2019, will also participate in the co-production forum with his latest feature Lisbon in the Rearview Mirror.
The forum will also include Faster Than Shadows, the second feature from Italian director Letizia Lamartire. The filmmaker's feature debut We'll Be Young And Beautiful played in Venice Film Festival 2018 Critics' Week, and told the story of a briefly famous Italian pop singer reduced to playing at provincial cabaret venues with her guitarist son.
The festival estimates the co-production forum will be attended by some 500 professionals from around the world, with many from the 2023 When East Meets West spotlight countries of Armenia, Azerbaijan, Georgia, Moldova, Ukraine Spain, Portugal, as well as the region of Latin America.
Other titles include Macedonian director Marija Apcevska's debut feature Spring Cleaning, after her North Pole premiered at the Cannes Film Festival Official Short Film Selection in 2021, and Still Life With Ghosts, directed by Spanish filmmaker Enrique Buleo, whose short Hell and Such received the Special Jury Mention at 2019's Clermont-Ferrand festival.
Other features include author and director Volkan Uce's 2m2, following the success of the Belgian filmmakers' feature documentary All-In, about a massive, all-inclusive hotel complex on the Turkish Riviera and the staff that cater to the thousands of tourists. All-in ran in the CPH:DOX Next:Wave competition.
In addition, the production forum will showcase When The Kids Sing The Hits, the latest work of Serbian filmmaker Mina Djukic, whose feature The Disobedient played in competition at the Sundance Film Festival and at Rotterdam in 2014.
Amongst the feature documentaries being presented is (Not) Just a Matter Of Time, directed by Colombian filmmaker Daniela Reyes Gutiérrez which addresses domestic violence and sexual abuse.
"The growing number of submissions from all over the world reflect the common increasing need to search for reliable international partners from an early stage of development," said WEMW head Alessandro Gropplero..
"Our 22 selected projects touch many different themes, from searching for our own identity to dealing with our personal and historical past, from the everyday challenges to the hope for a brighter future. We wanted to give a stage to 22 voices that not only need to be heard, but that can have an impact on our life."
WEMW 2023 projects
2m2 (Bel)
Dir. Volkan Uce
Prod. Menuetto Film
9 Month Contract (Geo-Bul)
Dir. Ketevan Vashagashvili
Prod 1991 Productions, Agitprop
Acting Classes (Kazakhstan)
Dir. Sasha Shegai
Prod. East Wing
Beyond The Smoke (Fr)
Dir. Clément Carat
Prod. Iliade et Films and Les Alchimistes
Faster than Shadows (It)
Dir. Letizia Lamartire
Prod. Matrioska and Indigofilm
Honeymoon (Ukr)
Dir. Zhanna Ozirna
Prod. Toy Cinema
Hotel Diana (Azerbaijan)
Dir. Suad Gara
Prod. Astar Productions
It's Not a Full Picture (Ukr)
Dir. Maryna Stepanska
Prod. JS Films
Lisbon In The Rearview Mirror (Bra)
Dir. Marcelo Gomes
Prod. Carnaval Filmes, Misti Filmes
Measuring The Sky (Cro)
Dir. Petar Oreskovic
Prod. Nukleus Film
Milk and Honey (Geo)
Dir. Tornike Gogrichiani
Prod. Nushi Film, Georgia.
Most People Die on Sundays (Arg-It)
Dir. Iair Said
Prod. Campo Cine, Argentina, Disparte
(Not) Just a Matter of Time (Col)
Dir. Daniela Reyes Gutiérrez
Prod. Medio de Contención Producciones
Odyssey MD2020 (Moldova)
Dir. Pavel Braila
Prod. ArtWatt
Shakespeare Goes Armenian (Armenia)
Dir. Inna Sahakyan and Lilit Movsisyan
Prod. Bars Media
Sisters (Lithuania)
Dir. Laurynas Bareisa
Prod. Afterschool Productions
Spring Cleaning (Macedonia)
Dir. Marija Apcevska
Prod. Kino Oko
Still Life with Ghosts (Fr)
Dir. Enrique Buleo
Prod. Quatre Films, Spain and Ikki Films
The Gang (Sp)
Dir. Carol Rodríguez Colás
Prod. Fasten Films
The Last Summer (Port-Br)
Dir. João Nuno Pinto
Prod. Wonder Maria Filmes, Grifa Filmes
The Winning Generation (Neth-It)
Dir. Marco De Stefanis
Prod. BIND Docs, EiE Film
When the Kids Sing the Hits (Ser)
Dir. Mina Djukic
Prod. Sense Production