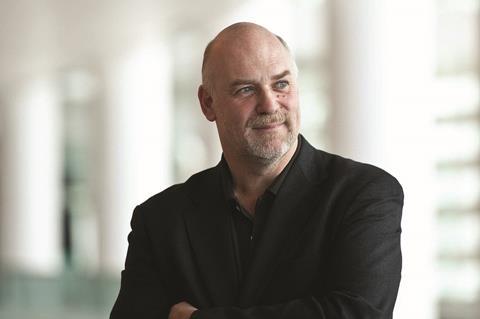 Mark Adams has stepped down as artistic director of the Edinburgh International Film Festival (EIFF).
Adams was appointed in 2014 and has been in the role for five festivals. He will leave the post tomorrow (November 30).
Rod White, director of programming for EIFF's parent charity, CMI, will work with the EIFF team to deliver the 2020 festival (June 17-28).
Recruitment for a new artistic director will begin next year.
During his time at EIFF, Adams saw overall admissions rise to 70,000 in 2019, and introduced initiatives such as the People's Premiere.
He said in a statement: "It's been a real pleasure to work with the team in Edinburgh and help deliver the growth and development of EIFF over the last five festivals and to be instrumental in re-establishing its international profile. I have decided it is time to move on and look to new and exciting opportunities."
Ken Hay, chief executive of EIFF, said: "I'm delighted that Rod has agreed to oversee the curation of the screenings programme of the 2020 EIFF. Rod has led the programming team at Filmhouse for the past 20 years, delivering a hugely rich and diverse programme for an increasingly broad audience, and we can't wait to see what he has in store for our 74th edition."
Adams was previously Screen International's chief film critic and reviews editor and chief film critic for The Sunday Mirror.