The investigative journalist and Oscar-winning screenwriter and producer of The Hurt Locker hailed on Tuesday the settlement of his Bowe Bergdahl recordings case with the US government.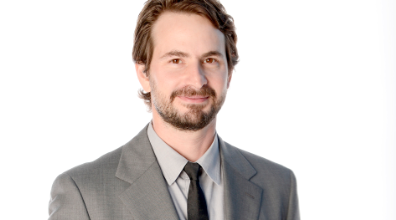 Boal sued the U.S. Army in July when the institution tried to subpoena him to hand over 25 hours of recorded interviews with Bergdahl, the Army deserter who faces a court martial, for the Serial podcast.
Boal's attorney Jean-Paul Jassy of Jassy Vick Carolan said on Tuesday that Boal v United States was settled on December 6 with an agreement to protect unpublished material and confidential information.
Under the terms of the settlement, the government will drop the subpoena and allow Boal to protect the confidentiality of the tapes.
Boal will withdraw his demand for attorney fees and will verify the interview tapes contain Bergdahl's authentic voice, before a court martial if necessary.
Furthermore, small portions of his interviews with Bergdahl, which were either previously heard in part on the Serial podcast or were summarised by Boal or series host Sarah Koenig, will be released to the public.
"I'm happy that the Army ultimately agreed to uphold the traditions of a free civilian press," Boal said.
Jassy said, "This is a terrific resolution. The Army originally demanded 25 hours of Mark Boal's unedited interviews with Bergdahl that included confidential discussions and all sorts of personal material that wasn't ever meant to be public. Mark Boal faced down the demand. He is a First Amendment hero."
Bruce Brown, executive director of the Washington DC-based Reporters Committee For Freedom Of The Press, added, "We supported this lawsuit because it sent a very strong message about aggressively defending rights under the First Amendment.

"That message was heard and received. The resulting settlement protects newsgathering and confidential communications with sources. This is a great outcome."
The case sparked a wave of support by more than 36 media organisations including The New York Times and The Washington Post.