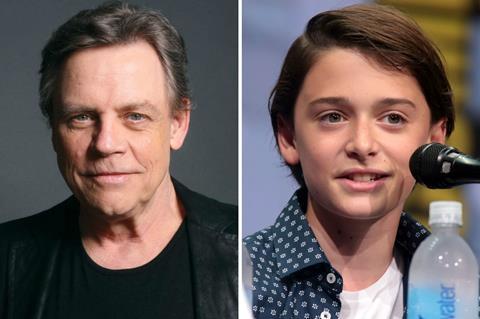 Star Wars star Mark Hamill and Stranger Things breakout Noah Schnapp have boarded the voice cast of feature animation Hallowaiian: Adventure Hawaii.
They join the previously announced Teilor Grubbs and Mark Dacascos (both Hawaii Five-O alumni) with Tia Carrere (Wayne's World) and Kiefer O'Reilly (Howard Lovecraft).
UK sales outfit SC Films is debuting a first teaser for the project in Cannes this week. Viva Pictures has US rights and is planning to release the film in time for Halloween 2018.
The family adventure is set over the course of one Halloween evening on the islands of Hawaii. After releasing a mythical monster upon the islands, a group of three young friends must use local legends to restore peace to their home.
The film is being directed by Sean Patrick O'Reilly at Arcana Studios whose credits include Pixies and Howard Lovecraft. The screenplay was written by David Swift, Scott Owen and Steven Meier.
Producers are Fresh Baked Films' Erick Dickens and Scoutabout Entertainment's Page Feldman. SC Films' Simon Crowe is executive producing with Matt Joynes and Chad Donvito.
Erick Dickens says "The production of Hallowaiian has opened a fun new avenue for us at Fresh Baked Films to connect with family audiences. We look forward to what these new opportunities may bring."
Simon Crowe added: "This is a really entertaining project set in the beautiful islands of Hawaii. It's an action adventure experience for the whole family".
SC Films' slate also features At The Ark At 8. The company previously scored a high-profile deal with Netflix for its animation The White Fang following the film's Sundance premiere.