EXCLUSIVE: The Hobbit star joins Funny Cow cast.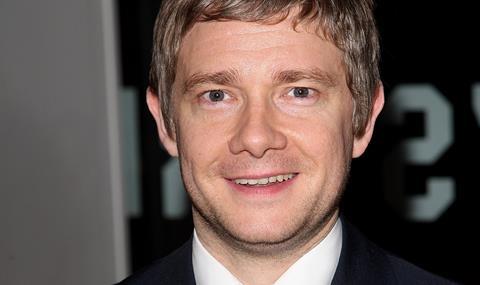 The Hobbit star Martin Freeman and Boardwalk Empire's Stephen Graham are newly attached to Maxine Peake drama Funny Cow, which is due to shoot in the UK in 2015.
Peake, best known for her roles in British TV dramas Shameless and Silk, will lead cast in Funny Cow, which charts the rise of a stand-up comedienne in the sometimes violent and macho clubs of Northern England in the 1970's and 80's.
The Mummy actor John Hannah is also attached.
The script comes from Peaky Blinders and Hyena actor Tony Pitts, who will also act in the film, with Tinge Krishnan (Junkhearts) on board to direct.
Richard Hawley is set to score the film.
Moviehouse Entertainment will handle sales and produce alongside Kevin Proctor's POW Films.
Moviehouse's Mark Vennis told ScreenDaily: "Reminiscent of classics Lenny and Raging Bull, Funny Cow is going to be a hard hitting film that will make audiences laugh and cry in equal proportions."