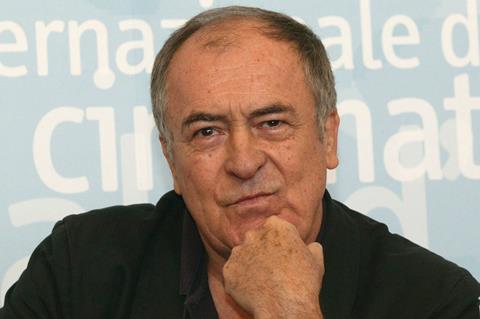 Martin Scorsese has paid tribute to Bernardo Bertolucci, who died earlier on Monday (26) aged 77.
Bertolucci's publicist said on Monday that the great director behind such films as Last Tango In Paris and The Last Emperor died of cancer.
"In 1964, I went up to Alice Tully Hall at Lincoln Center for the 2nd New York Film Festival to see a new film from Italy. It was called Before the Revolution and it was by a young director named Bernardo Bertolucci," said Scorsese. "I came out of the theater in a daze, speechless. I was truly stunned and moved by the level of sheer artistry and talent up there on the screen, I was shocked by the freedom of the picture, I was somewhat mystified by so many of the cultural references and cross-references, and, as someone who wanted to make films, I was inspired.
"Before the Revolution opened many doors for me, and for many other young filmmakers as well. And Bertolucci kept on opening doors – with The Conformist, which had a profound influence on Hollywood moviemaking; with Last Tango In Paris, an explosive cultural event; with The Last Emperor and The Sheltering Sky, which reinvented the historical epic.
"When I think of Bertolucci – the man, the artist – the word that comes to mind is refinement. Yes, he was flamboyant and provocative, but it was the mellifluousness and the grace with which he expressed himself, and his deep understanding of his own history and culture, that made his filmmaking and his presence so special, so magical.
"Bernardo was in a wheelchair for the last years of his life, and it was extremely difficult for him to get around. It saddened all of us who knew him, because he had so much more that he wanted to do, and probably so many more films to make. When I think of him, I will always see an eternally young man."