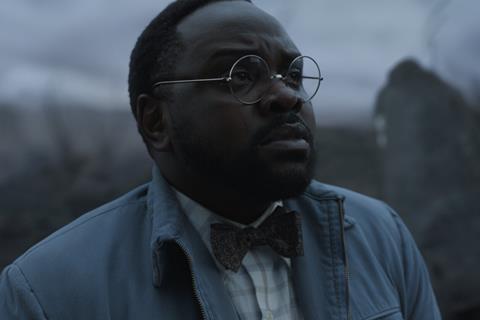 The launch of Marvel superhero adventure Eternals has stalled in Saudi Arabia and other Gulf territories after Disney refused censors' requests to cut scenes involving the openly gay superhero character of Phastos, according to reports.
The main point of contention is a scene showing a same-sex kiss between the character (played by Brian Tyree Henry) and his husband, the reports suggest.
The feature was to have launched in a number of Gulf territories on November 11 but now appears to have been pulled from booking systems in Saudi Arabia, Kuwait and Qatar.
Chloe Zhao's film still appears to be playing in the UAE, with online booking systems of major chains such as Vox Cinemas and Reel Cinema still selling tickets for the coming week as of today (Nov 4).
The laws differ for men and women but homosexuality is generally illegal in most Gulf states.
Following the lifting of its cinema ban at the end of 2018, Saudi Arabia is on track to become the Gulf region's biggest box office territory in the next few years with some local distribution and exhibition professionals predicting it will hit $1bn by 2023.
Disney has yet to issue a statement in response to the reports.