EXCLUSIVE: Beyond The Mountains And The Hill director aiming for early 2018 shoot on latest feature.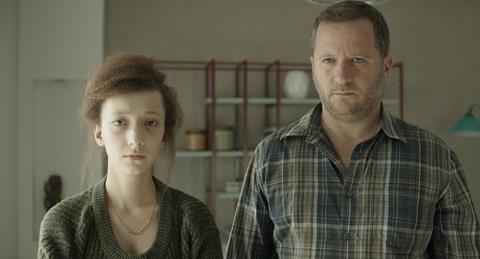 Israeli director Eran Kolirin is turning the wheels on his adaptation of Palestinian writer Sayed Kashua's 2006 novel Let It Be Morning, about an Arab village under Israeli blockade, early next year.
"We've started casting and the aim is to shoot in February 2018," says Keren Michael, creative producer at the feature film arm of Israeli media and entertainment company Dori Media Paran, who is overseeing the production.
Kolirin had put development of the film on hold for a few months to focus on promoting his last feature Beyond The Mountains And Hills [pictured], which premiered in Cannes Un Certain Regard in 2016 and went onto play in several territories and festivals worldwide. "Eran wanted to go back into the script so we've just got a new draft and have kickstarted the project again this month," says Michael.
Kolirin is considering locations in Galilee, having initially planned to shoot somewhere around Jerusalem. Michael also reveals that Kolirin's long-time sales agent The Match Factory – which handled Beyond The Mountains And The Hills and the director's 2011 drama The Exchange – has recently signed to handle the film internationally. "They've been very loyal and patient," says Michael.
Further financing for the project is coming from Israel's Channel 10, while the film's French co-producer Yael Fogiel of Paris-based Les Films Du Poisson has also secured the support of France's Aide aux cinémas du monde (ACM), managed by France's National Cinema Centre (CNC).
The film, which has Kashua's blessing, revolves around a Palestinian accountant with Israeli citizenship living in Jerusalem, who gets stuck in his native Arab village by an Israeli army blockade after returning for a family wedding. The experience forces him to reassess his Palestinian roots and Israeli citizenship.
Let It Be Morning is the second novel by Kashua to hit the big screen after Eran Riklis adapted his 2002 debut Dancing Arabs, inspired by the writer's own trajectory after winning a scholarship to a prestigious Israeli school.