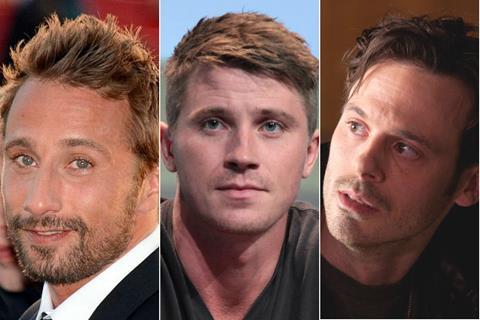 Matthias Schoenaerts (Rust And Bone), Garrett Hedlund (Mudbound) and Scoot McNairy (Argo) are lining up for The Sound Of Philadelphia, Jérémie Guez's crime story set in the violent world of the Philadelphia mob.
Protagonist Pictures has boarded international sales ahead of Cannes. Endeavor Content is representing North America.
French writer-director Guez is plotting the project hot off the heels of his debut feature as a director, the thriller A Bluebird In My Heart, premiering at this year's SXSW festival in Texas. He is most known as a crime novelist and screenwriter of films including Ares and Carnivores.
Producers are Christine Vachon and David Hinojosa from US outfit Killer Films and Julien Madon and Aimée Buidine from French outfit Cheyenne Films. The project is a France-Belgium-US co-production and will shoot on location in Philadelphia in August 2018.
In the film, eight-year-old Peter Flood helplessly watches on as his baby sister is killed by his neighbour's reckless driving. Peter's father, tormented by his daughter's death, pays a high price when he seeks revenge – the results of which leave lasting generational wounds that cannot be healed. Twenty years later, an adult Peter (Schoenaerts) still wrestles with the guilt he feels over his sister's death. As he tries to distance himself from the family business, his cousin, Michael (Hedlund), with whom he was raised, grows ever more powerful in the criminal hierarchy. Bonded by blood, neither cousin can outrun the logic of violence as they're dragged further into a chilling cycle of betrayal and retribution.
"We leapt at the chance to work with the teams at Killer Films and Cheyenne on this super smart and stylish mob thriller. Jérémie Guez is an incredible talent and with such an amazing ensemble of actors in place, we can't wait to discuss The Sound Of Philadelphia with buyers in Cannes," commented Protagonist CEO Dave Bishop.
Protagonist's Cannes slate also features Hope Dickson Leach's The Cradle starring Jack O'Connell and Lily Collins.