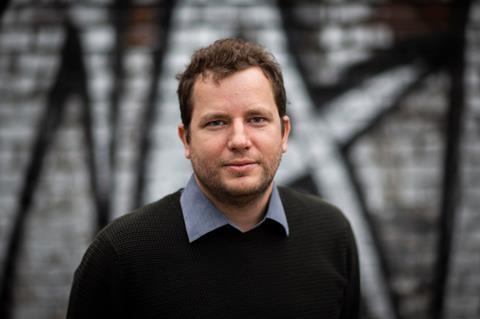 Matthieu Darras's First Cut Lab, supporting international features films at the editing and launch stages, is creating two new programmes in collaboration with Qatar's Doha Film Institute (DFI) and Canada's Festival du Nouveau Cinéma in Montreal.
The DFI-backed programme will focus on productions from the Arab world and will run online sessions supporting three feature films and one short during June. The submission process remains open until Wednesday May 27. The successful projects as well as the mentors will announced in early June.
The Festival du Nouveau Cinéma lab will focus on Canadian films. It will kick-off in August and will culminate with a final session during the 49th edition of the festival, which is scheduled to run October 7 to 18.
Former TorinoFilmLab artistic director Darras created First Cut Lab in 2015. It usually runs around a dozen physical labs a year, often in collaboration with European film festivals and national cinema bodies. In 2019, it also launched the First Cut+ initiative aimed at connecting features with sales agents.
Darras says the Covid-19 pandemic has forced the lab to move most of its activities online for the time being.
"We were scheduled to run several First Cut Lab workshops over the summer, including with New Horizons International Film Festival in Wroclaw and a number of national film agencies, and a second session of First Cut + with Karlovy Vary. We've managed to maintain them online," said Darras.
Poland's New Horizons, which had been due to run July 23 to August 2, has postponed its festival component but maintained its professional events online. The Czech Republic's Karlovy Vary, which was originally scheduled for July 3-11, has been cancelled but is running part of its programme, including its industry events online.
Up until now most of the First Cut Lab workshops have taken place in Europe, but it has started to work outside the region, kicking off tie-ins with the Film Development Council of the Philippines (FDCP) and the Indonesian Agency for Creative Economy (BEKRAF) in 2019.
Darras notes, however, that the pandemic had prompted a rise in demand from outside Europe as festivals and cinema institutions look for ways to support filmmakers at a time when much of the cinema chain is at a standstill.
"Paradoxically the pandemic has accelerated our expansion outside of the region," he said.
Nouveau Cinema executive director Nicolas Girard Deltruc said it was the first time the festival had run an initiative focused on the editing and launch stages of films within its industry programme.
"Given the current crisis we're all experiencing, we asked ourselves what we could do to support filmmakers whose films had stopped at the postproduction stage and First Cut Lab's programme seemed like a good solution," he said.
"The aim is to support our industry and in particular filmmakers whose films have been blocked at the post-production stage due to the pandemic and to use this delay to increase the possible success of these works at the editing stage as well as in the creation of a strategy around their festival and market launches."