Romantic drama also topped The Nice Guys and Warcraft.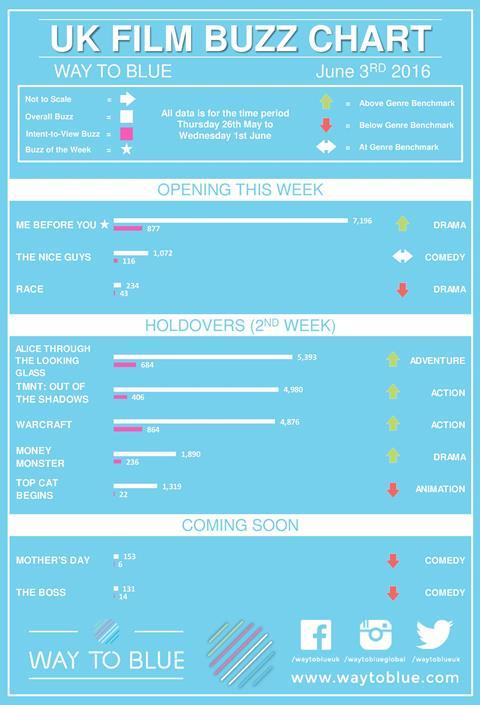 Me Before You, the romantic drama starring Game Of Thrones' Emilia Clarke and The Hunger Games' Sam Claflin, has topped the UK buzz chart ahead of its release this weekend, according to analysis firm Way To Blue.
The novel adaptation generated close to 7,200 comments online from May 26 to June 1, of which 12.2% expressed intent to view – meaning they would look to head to the box office.
It beat three big-budget features currently on release: fantasy sequel Alice Through The Looking Glass (5,393 comments); action feature TMNT: Out Of The Shadows (4,980); and video game adaptation Warcraft (4,876).
It also trounced comedy The Nice Guys, starring Ryan Gosling and Russell Crowe, also out this weekend, which could only manage 1,072 comments (10.8% ItV).