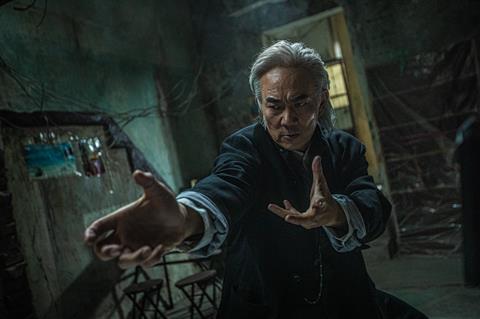 Hong Kong's Media Asia has closed a major European deal on Soi Cheang's period action film Twilight Of The Warriors: Walled In.
The action feature has been acquired by Koch Films for Germany, following a North American deal agreed earlier this week with Well Go USA.
Fred Tsui, general manager and head of sales and international co-productions at Media Asia, negotiated the deal with Moritz Peters, director of acquisitions at Koch Films, on the ground in Cannes.
"Both parties agree that to have reached the figures we are looking for, such face-to-face physical meetings are essential in ironing out all the differences right here and then," said Tsui.
Starring Louis Koo (Election), Sammo Hung (Ip Man) and Richie Jen (Trivisa), the film is set inside the 1980s Kowloon Walled City, a dangerous Chinese enclave within British colonial Hong Kong.
It follows a troubled youth as he accidentally enters the Walled City, discovers order amidst the chaos, and gains life lessons as he gets closer to the denizens as they resist a villainous invasion.
Producers are John Chong (Infernal Affairs series) and Wilson Yip Wai-Shun (Ip Man series).
The film recently wrapped shooting and is in post-production with plans to release in 2023.