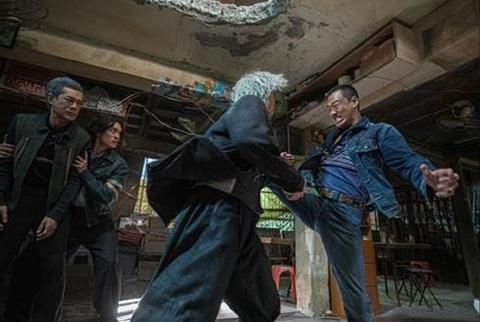 Hong Kong's Media Asia has sold Soi Cheang's action film Twilight Of The Warriors: Walled In to Well Go USA for North America.
The deal was "close to seven figures USD", according to Fred Tsui, general manager and head of Sales and international co-productions at Media Asia.
Starring Louis Koo (Election), Sammo Hung (Ip Man) and Richie Jen (Trivisa), the film is set inside the 1980s Kowloon Walled City, a dangerous Chinese enclave within British colonial Hong Kong.
It follows a troubled youth as he accidentally enters the Walled City, discovers order amidst the chaos, and gains life lessons as he gets closer to the denizens as they resist a villainous invasion.
John Chong (Infernal Affairs series) and Wilson Yip Wai-Shun (Ip Man series) are producing.
The film recently wrapped shooting and is in post-production with plans to release in 2023.
"A teaser promo we're showing in the physical Cannes market has also sparked interest from many buyers, with offers already coming in from major territories like France, Germany, Japan, Korea and Singapore," said Tsui. "This is our first physical international market since the pandemic, and we are thrilled that things are going back on track again."