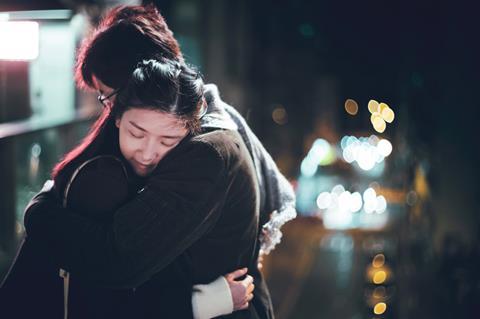 Hong Kong-based Media Asia is lining up a second omnibus project looking back at the history of Hong Kong, entitled Septette: More Stories Of Hong Kong, with the focus on emerging rather than veteran filmmakers.
Last year, Media Asia's Septet: The Story Of Hong Kong, which was selected for the Cannes 2020 Label, featured seven short films from directors such as Ann Hui, Johnnie To, Tsui Hark and Patrick Tam. The film, which To produced, also screened as the opening film of Busan International Film Festival and played in the Limelight section of Rotterdam.
Currently in pre-production, the second omnibus will feature short films from up-and-coming filmmakers who are likely to offer unique perspectives on the city's past. They include Frank Hui and Vicky Wong, two of three co-directors on Media Asia's crime thriller Trivisa, which premiered at the Berlinale in 2016; and Derek Tsang, whose Better Days recently made the Oscar's international feature shortlist.
Also signed up to direct segments are Wong Chun, who won critical acclaim with his debut feature Mad World; along with Nicole Hoi (3 Generations 3 Days), Lee Cheuk Pan (G Affairs) and Jonathan Li (The Brink).
The project is one of several new titles being planned by Media Asia, under producer and special advisor John Chong, as Hong Kong ramps up production again following the delays caused by the Covid-19 pandemic. The company is also launching sales on Tales From The Occult, comprising three short films from Fruit Chan (Made In Hong Kong), Fung Chih Chiang (A Witness Out Of The Blue) and Wesley Hoi, about the hidden horrors that lurk behind the urban landscape of Hong Kong.
Currently in post-production, Tales From The Occult stars Richie Jen (Breaking News), Cherry Ngan (The Way We Dance), Cecilia So (She Remembers, He Forgets) and Jerry Lamb (Young And Dangerous). Producers Chong and Mathew Tang are already lining up a second instalment from three additional directors.
In addition, Soi Cheang, whose Limbo is premiering in Berlinale Special, is in pre-production on action thriller Kowloon Walled City, to be produced by Chong and Wilson Yip. Louis Koo, Richie Jen and Zhang Jin are set to star in the adaptation of cult manga series City Of Darkness, set in the 1980s inside Hong Kong's infamous walled city, which was demolished in 1993.
Also on Media Asia's Berlin slate are Fiona Roan's American Girl, about a teenaged girl struggling to adjust to life in Taipei during the Sars epidemic after being uprooted from the US. Currently in post-production, the film is produced by Taiwan's Tom Shu-Yu Lin (The Garden Of Evening Mists) and stars Karena Lam and Kaiser Chuang.
Media Asia is also handling international sales on Huang Jianxin's 1921, one of a slew of patriotic blockbusters produced to celebrate the 100th anniversary of the Chinese Communist Party.