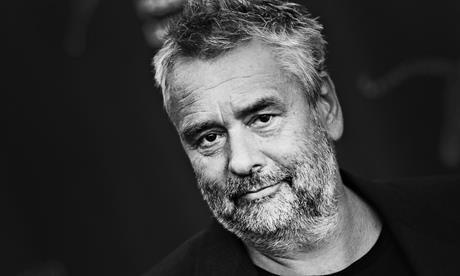 Burgeoning audiovisual content platform Mediawan has acquired three French production companies including Storia Television, the new outfit created to take over the activities of EuropaCorp TV excluding its US series.
The Paris-based company – founded by French producer Pierre-Antoine Capton, telecom tycoon Xavier Nils and investment banker and venture capitalist Mathieu Pigasse in 2015 – announced the deal on Monday afternoon (January 15).
The platform also revealed it was in exclusive negotiations to buy a majority stake in Makever, an umbrella group comprising six independent production studios.
Their shows include Kaboul Kitchen; the International Emmy Award-winning telefilm Don't Leave Me, about a mother's struggle to de-radicalise her jihadi bride daughter; and Captain Sharif.
Mediawan said it was also planning to acquire a 60% stake in Mon Voison Productions (MVP). The production house set up by former talent agent-turned-producer and actor Dominique Besnehard and producer Michel Feller is best known internationally for hit show Call My Agent, the first two seasons of which were acquired by Netflix.
Details of EuropaCorp deal
Under the terms of the EuropaCorp deal worth $13.4m (€11m), Mediawan said it had taken an 80% stake in Storia alongside long-standing EuropaCorp TV CEO Thomas Anargyros, who now holds a 20% share in the new company.
The acquisition comes as Luc Besson's (pictured) beleaguered production and distribution house EuropaCorp divests itself of non-core assets as part of a retrenchment plan aimed at reining in its debts.
Mediawan's announcement fell the same day as Besson's company announced it could cut 22 jobs as part of that same strategy.
In a separate statement, EuropaCorp confirmed the sale but stressed the company would continue to produce and distribute English-language US series in the vein of Taken, which is now in its second season.
Mediawan and Anargyros now have possession of a library of 250 hours of series and TV movies including the French-language No Limit and English-language productions such as XII, Flight Of The Storks, and Taxi Brooklyn.
A dozen series are due to be delivered in 2018 and 2019 including French-language Les Rivières Pourpres and an animated series inspired by the feature Arthur And The Invisibles. A number of other productions are in development.
Recent acquisitions
The trio of corporate acquisitions comes hot on the heels of a series of other purchases by Mediawan as it seeks to build one of Europe's biggest independent audiovisual content platforms.
The platform kicked off this drive last March with the acquisition of Groupe AB, a leading production and distribution group specialised in French-speaking fiction and factual content. Mediawan then acquired historical documentary specialist CC&C last July.
In December, it announced it was in talks to acquire a 51% to 55% majority stake in ON Kids & Family, the production house behind hit feature animation The Little Prince as well as series such as Miraculous Ladybug.
Milestone developments
The group said its most recent acquisitions marked an important step in its long-term goals.
"These strategic investments in EuropaCorp TV, Makever and Mon Voisin Productions would be another milestone in the implementation of Mediawan's strategy," Mediawan chairman Capton said.
"With an extensive offering of premium content combining fiction, animated content and documentaries, Mediawan is in the best position possible to meet the substantial market demand.
"We have, in France and across Europe, a unique expertise in terms of audiovisual content creation, and are very proud to support these teams with their international development and to be partner with the best creative talents of the market: producers, directors, authors and actors."
The company highlighted the fact that it planned to work with the founders and long-standing managers of all the companies in which it took a majority stake.
Mediawan, which raised $305m (€250m) in April 2016 through an IPO on the Euronext Paris stock exchange, is expected to continue the spending spree into 2018.