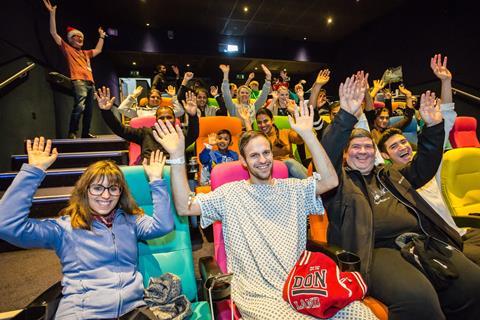 UK medical charity MediCinema will be the charity partner for the 2018 Screen Awards, which take place on November 29 at London's Ballroom Southbank.
The charity will run a fundraising sweepstake on the night with a £10 minimum donation.
MediCinema builds, installs and runs cinemas in hospitals and other places of care, providing a theatrical service for patients and families.
It has six MediCinemas at health facilities across the UK, through which it runs 21 screenings a week. Locations include St Thomas' Hospital in London and the Royal Victoria Infirmary in Newcastle.
Expansion plans include doubling the number of MediCinema sites by 2025, and tripling the annual number of visitors to its locations.
The nominations for the 2018 Screen Awards were announced in October; 20th Century Fox/Fox Searchlight is the company with the most nominations (14), while Disney's Black Panther is the most-represented film release (4).
To book your table, please visit the Screen Awards website.