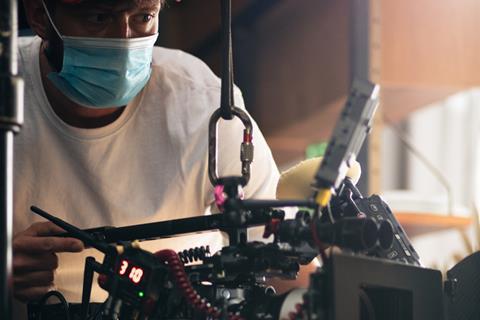 The members of UK creative industries union Bectu have voted to "overwhelmingly" reject proposals for a TV drama agreement offered by producers body Pact.
Bectu held a ballot last week on whether to accept proposals put forward earlier this month by Pact. They include an hour shorter standard working day, unsocial hours pay, additional pay for prep and wrap, increased overtime and paid bank holidays.
Bectu urged its members to reject Pact's proposals, claiming they lack the detail and clarity to make significant changes to the working lives and wellbeing of scripted TV crew.
In a statement this morning, Bectu said its members had rejected the Pact proposals.
Head of Bectu Philippa Childs said: "Our members have voted to overwhelmingly endorse Bectu's position in response to the latest offer from Pact and given us a clear mandate to seek further discussions.
"The UK TV drama industry has reached a critical point, with many crew suffering from burn out and low morale and unable to sustain a family life and their own wellbeing. At a time when the industry is thriving, we know many talented workers are leaving due to the unsustainable long hours culture. It's time to meet these issues head on with an agreement that addresses our members' concerns and is fit for the future to ensure the industry, and its staff, thrive for years to come."
Childs added that Bectu remains committed to reaching a negotiated settlement that meets the union's objective of improving crew wellbeing and reducing excessive and unsociable hours, and supporting industry growth. "We look forward to meeting with Pact to discuss a way forward as a matter of urgency."
Max Rumney, Pact deputy CEO and director of business affairs, said: "Pact members are understandably disappointed at the rejection of our offer. It was very strong and made real strides in addressing concerns over working practices and the work-life balance. If any of the details were not clear, we remain available to provide further clarification."