EXCLUSIVE: Memento also secures deals for Bruno Dumont's Cannes contender Slack Bay.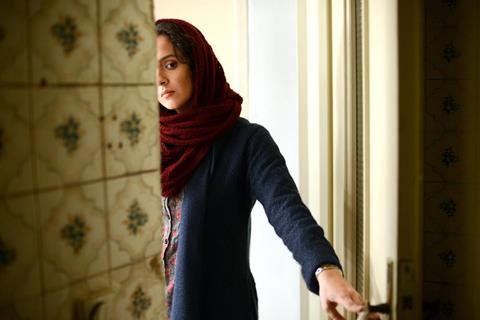 The UK's Curzon Artificial Eye and Germany's Prokino are among the latest distributors to snap up Iranian director Asghar Farhadi's The Salesman (Forushande) following its well-received premiere in Competition at Cannes this year.
Farhadi's tale about a couple in a touring production of Arthur Miller's Death Of A Salesman whose relationship turns violent picked up awards for best screenplay as well as best actor for Shahab Hosseini.
Paris-based Memento Films International (MFI) has also unveiled new deals to Bulgaria (Bulgaria Film Vision), Czech Republic and Slovakia (Artcam) and Romania (Macondo).
The title also sold well into Latin America during Cannes, securing distribution in Argentina (Alfa Films), Brazil (Providence Filmes) and Mexico (Cinema Nueva Era). Bogota-based Cineplex took rights for Colombia, Peru, Ecuador, Bolivia and Central America as well as pan-Latin American satellite TV rights.
There were also Asia deals to China's increasingly important digital player iQIYI, which took VOD rights, as well as to Thailand (Sahamongkolfilm) and Japan (Doma Inc). Asian pre-sales included to Hong Kong and Macao (Golden Scene) and Taiwan (Swallow Wings).
In other fresh deals, the film secured distribution in Australia and New Zealannd (Hi Gloss Entertainment) and for airlines (Penny Black Media).
As announced during Cannes, the film has been co-acquired by Amazon and the Cohen Media Group for North America.
Previously announced European deals include to Spain (Golem), Italy (Lucky Red), Austria (Thimfilm), Benelux (Cinéart), Switzerland and Lichtenstein (Frenetic Films), Scandinavia and Iceland (Scanbox), the Baltics (Scanorama), ex-Yugoslavia (Megacom), Hungary (Mozinet), Poland (Gutek), Portugal (Alambique) and Greece and Cyprus (Seven Films).
The film also sold to Israel (Lev Cinema), Turkey (Zeynofilm) and the Middle East (Falcon Films) ahead of Cannes. Russia and the CIS is under negotiation.
Memento Films Distribution is planning to release the film in France in November 2016.
'Slack Bay' deals
MFI also secured new deals for its other Palme d'Or contender, Bruno Dumont's characteristically idiosyncratic comedy-drama Slack Bay, set against the sweeping panoramas of France's northern coast and starring Juliette Binoche and Fabrice Luchini alongside a cast of amateur actors.
European deals included to the Baltics (Prior Entertainment) and Romania (Macondo). Cinema Prestige has acquired Russian and CIS rights.
In other Cannes deals, Miami-based Alebrije Entertainment took pan-Latin American satellite TV rights and the film also sold to Argentina (Alfa Films) and Australia and New Zealand (Sharmill Films).
Pre-sales
Kino Lorber announced in April it had acquired Slack Bay for the US and English-speaking Canada, in a rare pre-buy for the company.
Other previously announced European pre-sales include to German (Neue Visionen), Spain (La Aventura Audiovisual), Italy (Movies Inspired), Benelux (Cinéart) Israel (Lev Cinema), Portugal (Leopardo), Greece and Cyprus (Videorama), Turkey (Bir Film), Bulgaria (Bulgaria Film Vision), ex-Yugoslavia (Megacom), Hungary and the Czech Republic (Mozinet/Aerofilms) and Poland (Gutek).
Elsewhere, the title pre-sold to Brazil (Alpha Filmes), Mexico (Mantarraya), Central America (Palmera International), Hong Kong and Macao (Edko), South Korea (Main Title) and Taiwan (Flash Forward), Middle East (Falcon Films) and airlines (Skeye).
Strong French release
Memento Films Distribution released Slack Bay in France on May 13 to coincide with its Cannes Competition premiere where it achieved the best opening ever for a film by Dumont.
Released on 300 copies, it drew some 181,000 spectators in its first week on release, surpassing Dumont's biggest success at the box office to date Camille Claudel 1915, which sold some 115,000 tickets overall.
Local box office pundits are suggesting the film — which divided film critics at Cannes - will eventually draw more than 500,000 spectators.