The reformed draft budget will now be put to vote at the European Parliament.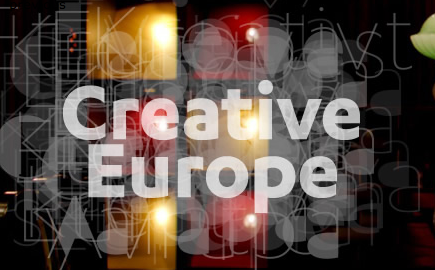 Members of the European Parliament's Budget Committee voted this morning (Tuesday) to reverse cuts to Creative Europe's budget for 2016 as proposed by the European Council.
Voting on the motion for resolution concerning the European Commission's 2016 draft budget, the MEPs passed an amendment tabled by deputy Jean-Paul Denanot, calling for an increase by $12m (€10.5m) for Creative Europe's Culture and MEDIA sub-programmes, including the multimedia actions and the Cultural and Creative Sectors Guarantee Facility, which is planned to start operating from next year.
According to Denanot, this increase is deemed "necessary" given the programmes' "important role in supporting cultural and creative industries that represent key European values."
The MEPs' budgetary amendments and the accompanying resolution for the 2016 draft budget will now be put to the plenary vote at the European Parliament later this month.
FUNDING NEWS
Estonia offers cash rebates
Estonia is to become the latest member of the cash rebate club with a programme launched in January to attract more foreign productions to shoot in Estonia.
The amount of aid will be calculated as a percentage - 30% - of the production spend in Estonia and will be paid out retrospectively once all of the expenses and audits on the film have been calculated.
Moreover, the maximum grant amount can be applied for if a production uses Estonian filmmakers, actors and other production crew, or if the film has an Estonian story or is set in Estonia.
A total of $570,000 (€500,000) has been allocated for the programme's budget in 2016, but it is intended to increase this amount to $2.27m (€2m) by the following year.
The cash rebates will be available for feature-length fiction films, TV series, animation, animation serials, documentary films, and post-production.
Bavarians back Man City goalie
Marcus H. Rosenmüller's first English-language film, Trautmann, the story of the legendary German-born Man City goalkeeper Bernd "Bert" Trautmann, has become the latest project to receive backing from FFF Bayern's dedicated fund for international co-productions.
The Bavarian fund has allocated $2.27m (€2m) to the co-production between Munich-based Lieblingsfilm, Cologne's Geißendörfer Film- und Fernsehproduktion, the UK's Pistachio Pictures and Ireland's Octagon.
The Reader's David Kross is already attached to play Trautmann who was in goal for Manchester City from 1949 to 1964.
Described by another Man City goalie Joe Corrigan as "one of the greatest goalkeepers of all time" and venerated by such players as Lev Yashin and Gordon Banks, Trautmann received Germany's Order of Merit in 1997 and an honorary OBE from the Queen in 2004 for his work in promoting Anglo-German relations.
The international co-production fund – with an annual budget of $3.4m (€3m) - had previously backed such projects as Jalmari Helander's Big Game, Oliver Stone's Snowden, and Rupert Everett's The Happy Prince.