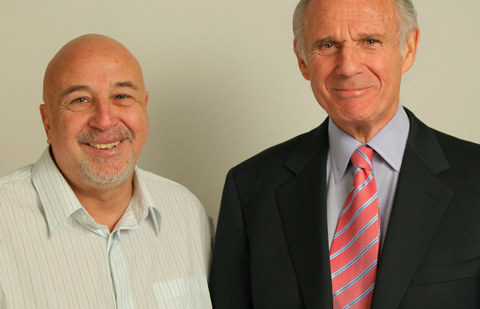 Larry Namer and Martin Pompadur of Metan Global Entertainment Group (MGEG) have partnered with asset manager CMR Capital Group (CMR) on an eight-figure independent cinema fund.
Metan president and CEO and former E! co-founder Namer and Metan chairman and former News Corporation Europe chairman Pompadur (pictured) will work with CMR managing director F. Scott Shea on MGEG Film Fund I to back companies and global projects in the $500,000-$2m budget range.
The five-year commitment will focus on cash-flowing tax credits and incentives, and other forms of secured financing. The partners said they had begun negotiating the first two deals.
Metan serves as the Los Angeles-based fund's managing partner, while Barnes & Thornburg LLP represents the fund's legal affairs.
"Metan is pleased to partner with CMR on creating this new fund targeting independent film and content producers around the world," Pompadur, a longtime ABC executive, said. "We look forward to working with the global entertainment community to develop quality projects together."
"CMR is delighted to have the opportunity to work with industry legends Martin Pompadur and Larry Namer as we diversify our investment portfolios beyond real estate," F. Scott Shea, managing director of Pasadena-based CMR, said.
"There are many similarities conceptually between film and real estate finance and we're pleased to align with Metan, not only for its industry acumen but also its rooting in strong financial disciplines. We look forward to a long and productive relationship."
"We look forward to opening our doors to independent film makers and filmed content creators across the globe to find quality projects that will be a good fit for our fund," Namer said.
Metan delivers Western multi-platform content to China and produces and exports content in China with the goal of distributing and licensing worldwide.