EXCLUSIVE: Family film stars Emily Watson, Dominic Monaghan.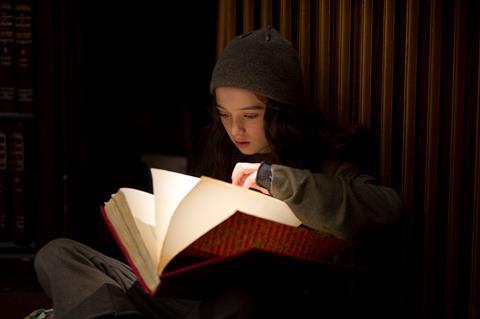 UK sales outfit Metro International has picked up international rights to live-action family film Molly Moon and the Incredible Book of Hypnotism, which it will screen at EFM (Feb 5-13).
The film is an adaptation of the Molly Moon book franchise that has sold more 4 million copies worldwide.
Having made her debut as the young Snow White in Snow White and the Huntsman, Screen Star of Tomorrow Raffey Cassidy stars as 12-year-old Molly Moon who discovers a mysterious book on hypnotism before escaping her orphanage in a bid to find fame and fortune in London.
Emily Watson, Leslie Manville, Celia Imrie, Dominic Monaghan and Joan Collins co-star.
The script is written by Georgia Byng, Christopher N Rowley - who also directs - Tom Butterworth and Chris Hurford, based on a book by Georgia Byng.
Amber Entertainment's Ileen Maisel and Lawrence Elman produce with Byng.
North American rights are represented by Preferred Content and UTA.​