EXCLUSIVE: Comics series spawned Judge Dredd and Halo Jones.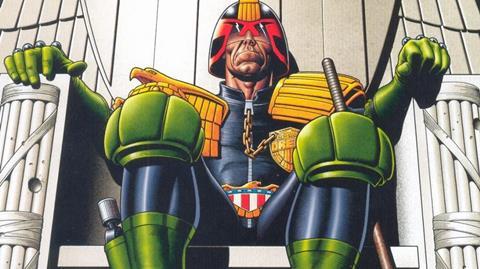 UK sales outfit Metrodome International has taken rights to documentary Future Shock! The Story of 2000AD, about the comics label that spawned Judge Dredd and Halo Jones.
The British publication introduced the likes of Alan Moore (Watchmen) and Grant Morrison (All-Star Superman) to the comics world and the film features interviews with writer Neil Gaiman (Sandman), writer John Wagner (Judge Dredd), writer-director Alex Garland (Dredd; 28 Days Later) and writer Grant Morrison (Batman: Arkham Asylum).
A Stanton Media/Deviant Films Production, the film was directed by Paul Goodwin and produced by Sean Hogan and Helen Mullane.
Metrodome International will debut and screen the film at the AFM.
Hogan and Mullane said: "We're delighted to be working with Metrodome International on what was a real passion project for us, as we know they feel as strongly as we do about bringing the film to a wide audience.
"2000AD is a real British success story, something that not only changed the face of comics but also pop culture itself. Its decades-spanning story is by turns funny, thought-provoking and inspirational, and is something we hope will be resonant to anyone interested in creativity and culture today, not simply comics fans."
Caroline Couret-Delègue, Metrodome International head of sales and acquisitions added: "2000AD has such a unique voice among comics and many of its artists over the years have been poached by American comics for their uncompromising style.
"The comic landscape and the world of superheroes wouldn't be the same without 2000AD."​