EXCLUSIVE: Metrodome International to officially launch at Cannes, with former AV staff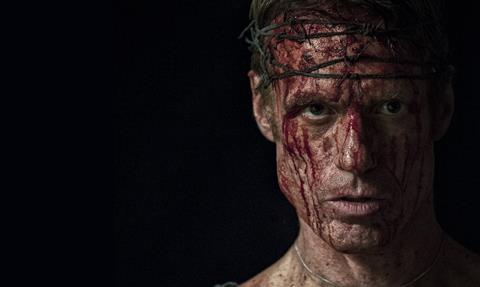 UK distributor Metrodome is to launch a new sales arm, which will incorporate the library and some staff from UK sales outfit AV Pictures, which will cease to actively acquire after an 11-year run in the industry.
Metrodome International will officially launch at Cannes next month, with former AV staff
Caroline Couret-Delègue is joining as head of sales and acquisitions and Jane Carolan will join as distribution manager.
Both will report in to Metrodome Distribution managing director Jezz Vernon who will take up the position of MD at the new agency in addition to his current role.
AV MD Chris Hainsworth and director of acquisitions and production Lee Brazier will manage the partnership on behalf of AV and its producer clients, and will focus on the nascent development slate of Cinescope Entertainment, AV's sister production company.
AV chairman Angad Paul will retain a stake in AV's library and continue to own the separate production outfit Cinescope.
Among the recently acquired AV titles to segue into the Metrodome slate are Berlin market titles Let Us Prey and No Man's Land.
As part of the shake-up Metrodome International is also due to launch a new production slate at Cannes.
The deal to represent the AV library and the joining of Couret-Delègue and Carolan was negotiated by Metrodome's Vernon and AV MD Chris Hainsworth. Phil Rymer of Lewis Silkin provided legal services to AV.
Metrodome CEO Mark Webster said of the addition: "We are pleased to see Metrodome's group of companies evolving and beginning to establish the vertically integrated model which we feel is key to our growth going forward.
"The ability to produce, distribute and sell your content as well as the content of third parties benefits both producers and Metrodome alike."
Vernon added: "Having worked closely with AV on our titles we've been really impressed at what they've achieved for us and had a very good experience across the board. So we're delighted that we could agree a deal with Chris and Angad to bring Caroline and Jane in house along with the AV line-up.
"With a busy production slate, and the contacts and opportunities that each side can bring, it's the right time to launch our own sales agency."
Chris Hainsworth said: "Having received several approaches, we feel the AV library is in excellent hands. Since its launch 11 years ago, AV has provided a home for new talent and it seems a fitting tribute to the founders Vic Bateman and Gavin Braxton and all AV'ers that our library will flourish as part of this new venture.
"I am thrilled that Caroline and Jane will be carrying the banner onwards with Jezz," he continued. "I'm also incredibly grateful to Angad Paul for his backing through times of unprecedented challenge, and to all our distributors, filmmakers and friends."
Among AV's most successful sales titles during its 11-year run in the industry were David Blair's drama Best Laid Plans, Scott Mann's action-thriller The Tournament and Gareth Maxwell Roberts' 3D thriller The Mortician.
Company founders Vic Bateman and CEO Gavin Braxton had become less active in the day-to-day running of the London-based outfit since suffering illness in recent years.