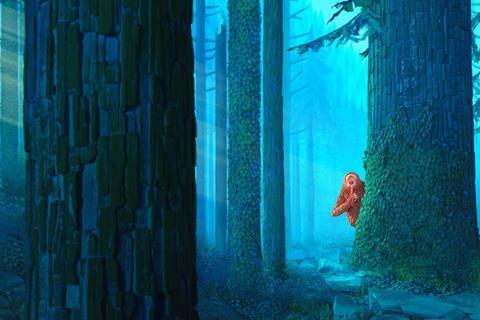 MGM and Annapurna Pictures have expanded their distribution partnership and branded their existing joint venture as United Artists Releasing.
Tuesday's (Feb 5) development comes 100 years to the day after the launch of United Artists. The parties said the new expanded venture would be bolstered by the addition of the Orion Pictures distribution team and cover releases from tentpoles to lower budget films to auteur-driven awards bait.
The United Artists Releasing hierarchy plans to work with MGM and Annapurna as well as third-party filmmakers. LAIKA's animated feature Missing Link (pictured) will be the first to go in April, and the slate includes the February 14, 2020, release of James Bond 25, which is in pre-production.
Besides Missing Link, the 2019 slate includes recent Sundance world premiere Fighting With My Family, directed by Stephen Merchant and starring Dwayne Johnson; Richard Linklater's Where'd You Go Bernadette starring Cate Blanchett; horror reboot Child's Play; comedy The Hustle with Anne Hathaway and Rebel Wilson; comedy Booksmart directed by Olivia Wilde; and the animated feature The Addams Family, featuring a voice cast that includes Oscar Isaac and Charlize Theron and directed by Conrad Vernon.
Starting in April after the release of The Prodigy, Orion Pictures' theatrical releases will also be distributed through United Artists Releasing. Orion Pictures' marketing and creative teams will remain intact under John Hegeman at MGM.
MGM and Annapurna launched their US theatrical distribution joint venture in December 2017. In that time the parties have released eight films including Creed II, which delivered the highest grossing live-action Thanksgiving opening weekend, and awards season contenders Vice and If Beale Street Could Talk.
A board comprising equal representation from MGM and Annapurna will oversee the joint venture. David Kaminow, president of marketing, and Erik Lomis, president of distribution, and newly appointed United Artists Releasing COO Pam Kunath, who previously held roles at Sony Motion Pictures Group and Screen Gems, will manage the joint venture.
Senior members of Annapurna's theatrical releasing team will also join United Artists Releasing, including president of publicity Adriene Bowles, president of creative advertising Michael Pavlic, and executive vice-president and head of media, Anne Yoo.
The venture will be bolstered by the addition of the theatrical distribution team from Orion Pictures led by Kevin Wilson, who will assume the role of general sales manager of United Artists Releasing, reporting to Lomis. United Artists Releasing will expand into a new office space centrally located between both MGM and Annapurna in the heart of West Hollywood. United Artists Releasing staff located in New York will continue to work out of Annapurna's Manhattan offices, located in Soho.
"We are excited to evolve our partnership and are honored to carry out projects under United Artists' remarkable legacy established over the last 100 years," said Jonathan Glickman, president of MGM worldwide motion picture group. "Most notably, we are thrilled to welcome the Bond franchise home to United Artists, with the release of Bond 25 next year.
"The United Artists brand is a natural fit, as our joint venture was founded around the same principle as its namesake: to help filmmakers maintain financial and artistic control over the marketing and distribution of their diverse slate of films. The venture's forward-thinking strategic marketing and distribution team will continue to pursue that mission as we expand the partnership."
"I could not be more excited to have the opportunity to expand this releasing venture under the iconic banner that is United Artists," said Annapurna founder and CEO Megan Ellison. "Annapurna was founded with a very similar intent as the original UA in 1919 – to provide a home for artists and their creations in hopes of moving our culture forward.
"With the major corporations continuing to consolidate, I believe it is important to have an independent option to provide a sanctuary where we can bring forth transparency, dedication, and fair treatment for all the films we have and will continue to love and service. Our team is comprised of not only the most talented executives in the business but also true lovers of film and to take on this initiative with MGM is as exciting as it is promising."