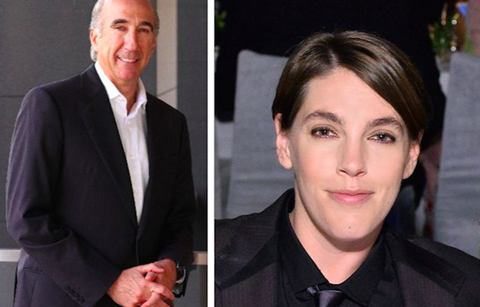 MGM is returning to the distribution arena and has partnered with Annapurna Pictures on the third-party US joint venture Mirror.
Annapurna and MGM will jointly fund operations and each company will retain creative control over their individual projects.
The marketing and distribution teams at Annapurna will assist campaigns on MGM titles, which will be distributed via the MGM label. Films produced by Annapurna will continue to be distributed under Annapurna's distribution arm that launched earlier this year.
No Mirror films have been announced yet. Worldwide distribution plans for the 25th installment of the James Bond franchise will be announced at a later date.
MGM expects to release a slate of approximately six to eight films a year. Besides Death Wish, the roster includes a musical adaptation of 1983 rom-com Valley Girl on June 29, 2018; Stephen Merchant's wrestling drama Fighting With My Family starring Florence Pugh, Vince Vaughn and Dwayne Johnson on September 14, 2018; Creed 2, with Sylvester Stallone and Michael B. Jordan in partnership with Warner Bros on November 21, 2018.
Next year MGM will also theatrically release Nasty Women starring Rebel Wilson, Anne Hathaway and Alex Sharp based on 1988 comedy Dirty Rotten Scoundrels, and thriller Operation Finale with Oscar Isaac and Ben Kingsley directed by Chris Weitz.
"We could not be more excited about the start of our new partnership and look forward to working with Megan and the incredibly strong management team that she has built," MGM chairman and CEO Gary Barber said. "MGM has successfully grown its operations over the last seven years, but we have been reliant upon our co-production partners to theatrically release our films. The time has come for MGM to regain control of its own destiny and return to US theatrical distribution. This efficient distribution model enables us to retain more distribution rights to our feature film releases and create additional revenue opportunities for MGM."
"We are thrilled to expand our relationship with Gary and the entire MGM team," Annapurna founder and CEO Megan Ellison said. "MGM's distinguished legacy and library of films has made them a pillar in the industry and I couldn't be more proud and confident in our team's ability to collaborate on the distribution of their upcoming slate."
Annapurna expects to release a slate of approximately four to six films per year including Richard Linklater's Where'd You Go, Bernadette; Barry Jenkins' If Beale Street Could Talk; Jacques Audiard's The Sisters Brothers; and Adam McKay's Untitled Dick Cheney Project.
MGM's 2018 film slate also has titles that will be released through its existing studio partners, including Tomb Raider starring Alicia Vikander with Warner Bros on March 16, 2018; animated Sherlock Gnomes voiced by Johnny Depp, James McAvoy and Emily Blunt with Paramount Pictures on March 23, 2018; and comedy Overboard starring star Eugenio Derbez and Anna Faris with Pantelion Films on April 20, 2018.
Orion Pictures, MGM's recently relaunched stand-alone US theatrical marketing and distribution company, will release its first film under the new entity, the young adult romance Every Day starring Angourie Rice, Maria Bello and Debby Ryan on April 27, 2018.