European Film Academy to award "long overdue" honour to veteran British actor.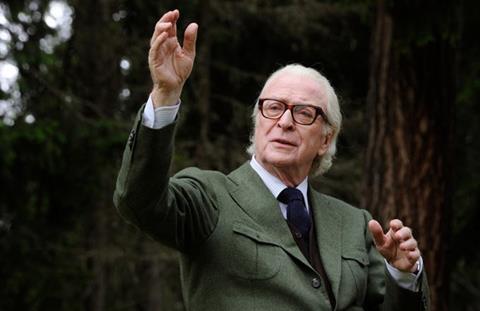 Sir Michael Caine is to be presented with the Honorary Award of the EFA President and Board at the 28th European Film Awards - only the third time the honour as been bestowed in nearly 30 years.
The British actor, whose 60-year career has run from Alfie and The Italian Job to The Dark Knight trilogy, will accept the award at the EFAs on Dec 12 in Berlin.
Caine is also nominated for his performance in Paolo Sorrentino's Youth. He was previously nominated in 2001 for Fred Schepisi's Last Orders.
In a joint statement, EFA Board chair Agnieszka Holland and EFA President Wim Wenders said: "We have come to the decision that we are long overdue on paying special tribute to Sir Michael Caine.
"This recognition to an outstanding film personality is coming from the bottom of our hearts and has only been presented twice in the almost 30 years of the European Film Awards: to our founding member Manoel de Oliveira and to Michel Piccoli."
Caine's memorable roles include the spy Harry Palmer in The Ipcress File (1965), womanizer Alfie (1966), gangster Charlie Croker in The Italian Job (1969), hairdresser Milo Tindle in Sleuth (1972), the consul in The Honorary Consul (1983), a university professor in Educating Rita (1983), husband and lover in Hannah And Her Sisters (1986), a music manager in Little Voice (1998), the orphanage director in The Cider House Rules (1999), and Bruce Wayne's butler Alfred in Christopher Nolan's Dark Knight trilogy.