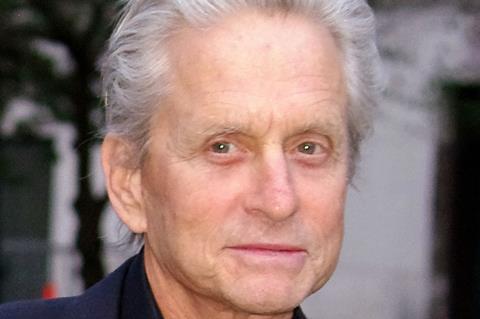 Atrium TV, the drama commissioning club with member companies in Europe, Latin America and Asia, has unveiled a development slate including projects from David Simon, Michael Douglas and Michael Hirst.
The four projects on the slate – described by UK- and US-based Atrium as being in "advanced development" – were pitched to representatives from the club's members at this week's LA Screenings event.
The members include the UK's BT TV, Latin America's Televisa, Viaplay from the Nordic region, France's Orange, Movistar+ from Spain, Deutsche Telekom from Germany, Iflix from Asia, Sky New Zealand, Greece's Antenna, Russia's NewFilm, BigFlix from India, and Yes TV from Israel.
Douglas and Peter Horton are producers on SILO, a drama set in the future in San Francisco, one of the cities that, because of diminished resources and overpopulation, have set up ultimate gated communities or 'silos' to divide the haves from the have-nots. Horton and Raelle Tucker are the writers.
Simon is the creator of six-part miniseries A Dry Run: The Lincolns In Spain, to be produced by Mediapro, Blown Deadline Productions and Mark Johnson. Based on real events, the series will tell the story of those – among them George Orwell and Ernest Hemingway – who fought fascism in Spain before the Second World War in America's Abraham Lincoln Battalion.
Hirst is on board to write an eight-part series version of Boris Pasternak's classic novel Doctor Zhivago. Atrium says the project, from the UK's Hartswood Films and Foz Allan, will follow the novel more closely than previous screen versions and be "a sweeping political drama, rather than primarily a love story."
Gaumont will produce epic historical series The Last Amazon, written by Rafe Judkins, produced by Gene Stein and with Ava DuVernay attached as executive producer. The series will focus on Amazon queens such as Antiope and Hippolyta, portraying their lives and battles, including their campaign against the ancient Greeks.
Atrium has also revealed that two of the titles from its initial slate are now planned to go into production.
One Giant Leap is set to go later this year, with Mike Medavoy as producer. The project is being written by Stephen Kronish. Quasimodo, being written by Ashley Pharoah and produced by Tracey Scoffield, David Tanner and Frank Doelger, is set for 2019 with Charles Dance and Peter Dinklage also attached as executive producers.
Atrium chairman Howard Stringer said: "From day one, Atrium TV made a commitment to its members to only bring great ideas to the table, delivered by the very best creative talent in the industry. With these exciting new projects and the incredible international teams of talented writers and producers we have assembled, we are certainly keeping that promise."
Atrium CEO Jeremy Fox added: "These pitch sessions prove invaluable, allowing our members to fully engage with each project in development and decide which are most relevant for their audiences. The fact that we could bring everybody together in Los Angeles, the birthplace of so many great drama series, made this second full Club meeting extra special."