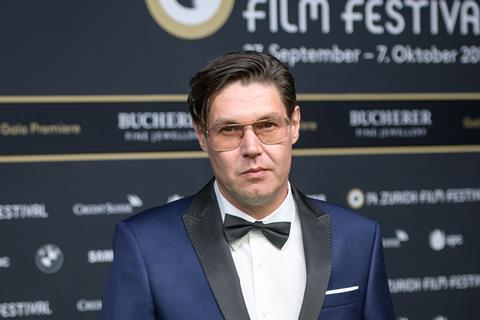 Michael Steiner's And Tomorrow We Will Be Dead will be the opening film at the 17th edition of the Zurich Film Festival (ZFF), which takes place from September 23 to October 3 2021.
The film will receive its world premiere on September 23 and will be the first screening in the freshly renovated Convention Center.
And Tomorrow We Will Be Dead tells the story of two real-life Swiss individuals taken hostage by the Taliban. Daniela Widmer (Morgane Ferru) and David Och (Sven Schelker) were captured in 2011 while travelling through Pakistan. Widmer and Och will be present at the premiere.
"It's a great honour to be the first director to open ZFF for the second time," said Steiner, whose horror story Sennentuntschi was the festival's opening film in 2010. The Swiss director's film The Awakening Of Motti Wolkenbrunch also premiered at ZFF, back in 2018.
The film is a Zodiac Pictures production in co-production with MMC Zodiac, SRF and Blue - was supported by the Federal Office of Culture, the Zurich Film Foundation, SRG SSR, the cantons of St.Gallen and Lucerne and Suissimage. Distributed by The Walt Disney Company (Switzerland), the film will open in Swiss cinemas on October 28, 2021.
The complete ZFF programme will be announced on September 9.