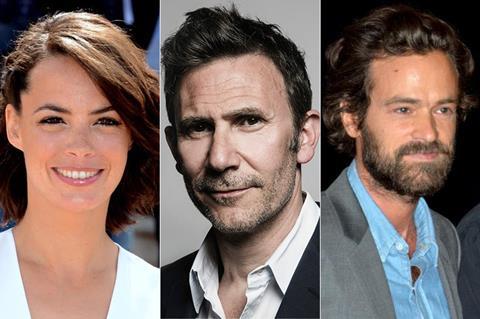 Michel Hazanavicius' zombie comedy Final Cut, his French-language remake of the 2017 cult Japanese hit One Cut Of The Dead, has begun filming in the outskirts of Paris.
Its previously announced lead Romain Duris will be joined by Bérénice Bejo, Grégory Gadebois, Finnegan Oldfield, Matilda Lutz, Sébastian Chassagne and Raphaël Quenard as well as emerging talents Jean-Pascal Zadi, Lyes Salem, Simone Hazanavicius and Luana Bajrami.
Set against the backdrop of a B-movie shoot that is descending into disaster, Duris plays the director who seems to be the only one invested with the necessary energy to keep the low-budget zombie film afloat.
As he tries to gee up jaded technicians and uninterested actors, shooting is disturbed by the arrival of authentic undead.
The original film by Shinichiro Ueda was made on a tiny budget of just $25,000 and went on to gross more than $30m worldwide. It was inspired by Ryoichi Wada's play Ghost In The Box and produced by Enbu Seminar.
Final Cut marks a return to the pure comedy of his early 0SS 117 spy spoof films for Hazanavicius after family adventure The Lost Prince, humourous Jean-Luc Godard biopic Redoubtable, war drama The Search and Oscar-winning black and white comedy romance The Artist.
"The brilliant concept of the original film, a dream cast, a light and highly motivated crew, all of this makes me thrilled to be making this movie, about shooting a movie," said Hazanavicius.
Final Cut, which is titled Z (Comme Z) in French, is produced by La Classe Américaine and Getaway Films with SK Global Entertainment and BlueLight, and co-produced by France 2 Cinéma. The film is supported by Canal+, France Televisions, SOFITVCINE 9 and Ciné +.
Wild Bunch International is handling international sales and French distribution.
The Japanese companies Enbu Seminar, Hairu Entertainment and Gaga are acting as executive producers. Gaga will also distribute the film in Japan.