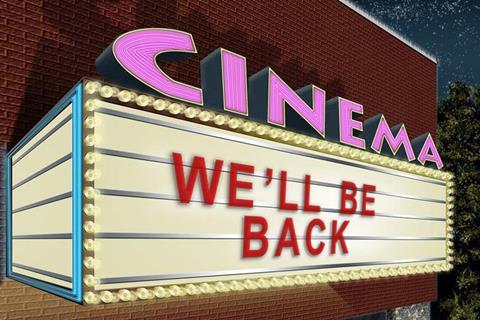 The French government has given the greenlight for cinemas to reopen from May 19 after nearly six months of closure as part of a wider plan to lift nationwide Covid-19 restrictions over the coming weeks and months.
An interview with President Emmanuel Macron detailing the plans was to be published in the national and regional press on Thursday evening (April 29) ahead of a televised address on Friday but a number of local media outlets leaked its details ahead of time.
Under the plan set out in the Macron interview the lifting of restrictions will happen in stages.
As of May 3, restrictions on movement will be lifted. This will be followed by the reopening of café and restaurant terraces, shops and cultural places including museums, cinemas and theatres on May 19.
Under plans announced earlier in the year, cinemas are expected to open with up to just 35% of their usual capacity, rising to 65% three weeks later and then 100% by July.
President Macron is believed to have proposed that museums and historic monuments be the first cultural spaces allowed to reopen, alongside café and restaurant terraces, in mid-May if health conditions permit.
Le Canard enchaîné reported that Bachelot had managed to get these plans extended in a meeting on April 15 to include cinemas and theatres, initially with up to just 35% of their usual capacity, rising to 65% three weeks later and then 100% by July.
The government then hopes to reopen closed other venues such as restaurants and gyms as of June 9, if the health situation permits.
A night-time curfew that has been in place since last October will be pushed back to 9pm on May 19, and 11pm on June 9 to be lifted completely on June 30.
French cinemas along with all the country's public cultural places closed their doors at the end of last October as part of measures to rein in a second wave of Covid-19.
A third spike saw the government extend school holidays and shut non-essential shops in early April this year.
This latest six-month closure for cinemas follows a 14-week closure in spring 2020 at the beginning of the pandemic.
There are now is now a backlog of some 400 films that have missed their scheduled release dates as a result of the closures. Independent distributors are calling for cooperation to ensure that titles do not get left behind.
Consultations are currently underway on a voluntary basis over a planned calendar to manage releases over the coming months although not all distributors are on board.
The announcement is good news for the Cannes Films Festival which is scheduled to take place from July 6-17. Delegate general Thierry Frémaux has said in recent weeks that the opening of cinemas would signal that its 2021 edition could go ahead too.