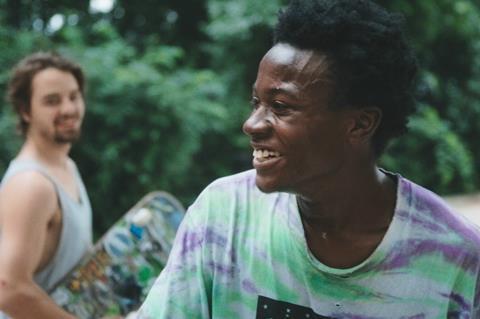 Bing Liu's Minding The Gap was named best feature at the 34th Annual IDA Documentary Awards on Saturday night (8).
Floyd Russ's Zion won best short at the ceremony at Paramount Theatre in Los Angeles, while Wild Wild Country was named best limited series.
"Both the Best Feature and Best Short categories recognized the remarkable range of work that was produced in 2018," said Simon Kilmurry, IDA executive director. "In Minding The Gap we see the emergence of Bing Liu as a fresh, bold new voice in documentary. His film sneaks up on audiences and, has a quiet and lasting power.
"Zion by Floyd Russ is a beautiful and touching work that does what documentaries can do better than any other form – give audiences intimate access into the experience of others, in a way that makes us better for it."
Liu was also presented with the Emerging Filmmaker Award by director Barry Jenkins and Gordon Quinn, artistic director of Kartemquin Films.
In other awards, HBO's John McCain: For Whom The Bell Tolls for the ABC News VideoSource Award, PBS' POV for Best Curated Series, Showtime's The Trade for Best Episodic Series, MEL Films for Best Short Form Series, and Jayisha Patel's Circle for the David L. Wolper Student Documentary Award.
Both Melissa Haizlip's Mr. SOUL! and Steve Loveridge's MATANGI / MAYA / M.I.A. were each honoured in the Best Music Documentary category, while Bisbee '17 and Hale County This Morning, This Evening were each awarded Best Music Score. The New York Times' Caliphate won best (Audio/Podcast?) in the inaugural Best Audio Documentary category.
The Career Achievement Award was presented to Julia Reichert, a three-time Academy Award nominee and co-founder of New Day Films. The IDA said, "Her films have given voice to women and working people, infusing their stories with urgency and dignity." The award was presented by Yvonne Welbon and Marc Weiss.
IDA's Courage Under Fire Award – presented from time to time to a filmmaker who demonstrates extraordinary courage in pursuit of the truth – went to director Stephen Maing and all the NYPD 12 whistleblowers of Crime + Punishment, with several of the NYPD 12 in attendance.
Filmmaker Dawn Porter presented the Amicus Award to Chicken & Egg Pictures, which was founded in 2005 by Julie Parker-Benello, Judith Helfand, and Wendy Ettinger, and led by executive director Jenni Wolfson since 2013. The award was given "in recognition of the organization's deep commitment to providing millions in grants and thousands of hours of creative mentorship to over 300 women filmmakers."