EXCLUSIVE: UK financier New Sparta Films appoints former Embargo exec to new role as it eyes growth.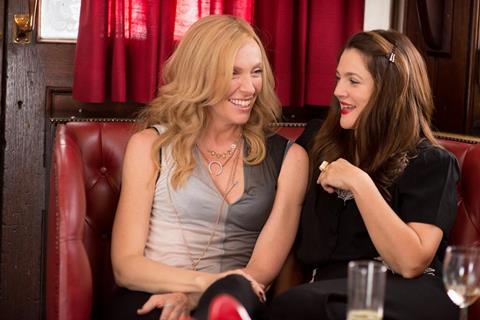 New Sparta Films (NSF), backer of Miss You Already and Brimstone, has appointed former Embargo Films producer Christopher Simon to the newly formed position of head of production.
Simon was main producer on Catherine Hardwicke's comedy-drama Miss You Already, which gets its world premiere at Toronto today [Sept 12], and previously produced features including Still Life, The Sweeney and I, Anna.
Simon will work alongside NSF founder and managing director Nicki Hattingh and look to boost the growing financier's in-house production push.
The London-based company has recently appointed a head of development and will also bring in a business affairs executive.
Currently on the development slate for New Sparta Films, a subsidiary of Jerome Booth's investment firm New Sparta, are Julia Taylor Stanley-produced drama Rough Diamonds, written by Mark C Marshall and Gary Martin; First World War drama Soldier Dog, an adaptation of the novel of the same name by Sam Angus; sweeping epic Burnt Shadows, an adaptation of the novel by Kamila Shamsie; and Russia-set story The Kiss.
Simon said: "Having worked so closely with the team at New Sparta Films throughout the development and production of Miss You Already, I had first-hand experience of their boundless passion for creating great films, and the opportunity to move into this new role was a natural fit.
"I firmly believe in their ethos of honesty, transparency and integrity and we have an ambitious slate of projects already in development."
Hattingh added: "Chris' experience, bold creative ambition and extensive talent relationships made him the natural choice to shepherd our burgeoning production and development wing.
"Chris shares our vision, and we're thrilled to welcome him to our dynamic team."