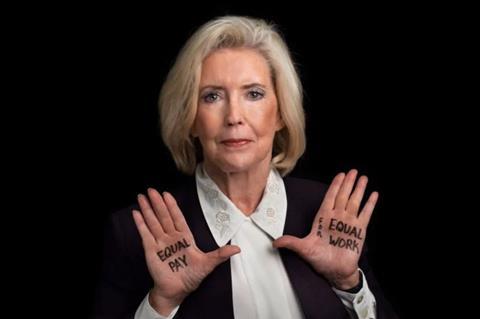 UK sales outfit Mister Smith Entertainment has boarded worldwide sales on Rachel Feldman's Lilly, set to star Patricia Clarkson.
Shooting will begin this month in the US state of Georgia on the film which is based on the real-life Lilly Ledbetter, a family woman from a small Alabama town who fought for equal pay for equal work in the American courts. Her activism led to the Lilly Ledbetter Fair Pay Restoration Act of 2009, the first piece of legislation signed by President Obama.
The cast also includes Josh Lucas and Thomas Sadoski. Veteran TV director Feldman also co-wrote the script alongside Adam Prince.
The independently financed film is being produced by J. Todd Harris, Kelly E. Ashton, Simone Pero, Christine Schwarzman, Kerianne Flynn and Feldman.
"The inspiring lives of heroes like Joan of Arc and Soujourner Truth, along with films like Norma Rae and Hidden Figures, are part of a long tradition of 'lady against the system' social justice journeys," said Feldman. "I'm honored to be making Lilly, a movie that will bring a suspenseful, contemporary flavour to this classic genre."
Mister Smith's slate also includes Phillip Noyce's Lakewood starring Naomi Watts, Michael Morris' To Leslie starring Andrea Riseborough and Allison Janney, Jonas Akerlund's Brian Epstein biopic Midas Man and true crime thriller He Went That Way starring Jacob Elordi and Zachary Quinto.