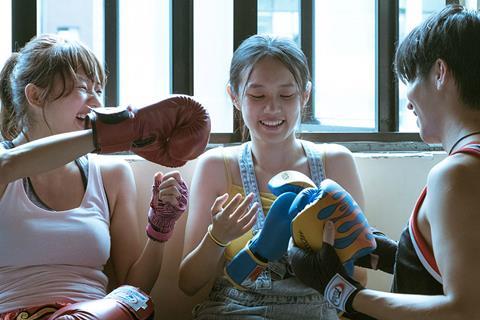 France's mk2 is planning a retrospective of award-winning Chinese films screened at previous editions of the Pingyao International Film Festival (PYIFF), which will run in its Paris mk2 Bibliotheque in June.
The programme includes Bai Xue's The Crossing, which won best film and best actress in the Fei Mu Awards at last year's PYIFF, as well as Huo Meng's Crossing The Border, which won best director, best actor and the Youth Jury award.
Where Has Time Gone, an omnibus film from XX BRIC directors which includes a segment directed by PYIFF co-founder Jia Zhangke, will also be screened.
Jia and mk2 have a long-term association, with the French company co-producing and selling many of Jia's films, including last year's Cannes Competition title Ash Is Purest White. Jia's Fabula Entertainment and mk2 are also working together to develop a chain of arthouse cinemas in China.