An innovative service that provides people with emergency mobile phone credit was the winner of an Orange-backed competition for start-up businesses at the Abu Dhabi Media Summit.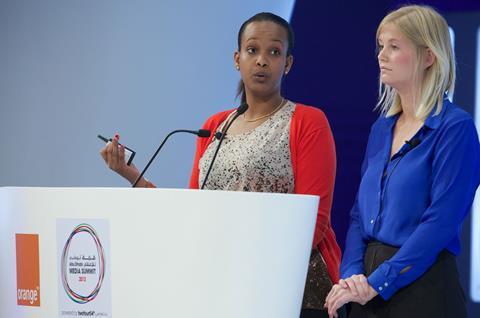 Comzafrica, which allows people who have no credit to make emergency calls from anywhere in the world, was awarded 37,000 AED ($10,000) during the final session at the three-day event.
The service saw off competition from four other start-ups - Zaytouneh, Madfoo3at, Wixel Studios and dSquare - to scoop the investment, after each took part in a Dragon's Den-style pitch in front of a panel of judges.
The experts analysed the pitches according to a series of criteria.
The panel included Jacky Abitbol, VP Corporate Development, Orange; Tamer Ahmed, Orange Cairo, iLab; Nathalie Boulanger, Orange Start-up Ecosystem Director; Ahmed El Alfi, Founder and Chairman, Sawari Ventures; Yousef Hamidaddin, Chief Executive Officer, Oasis 500; Gilles Lapierre, SVP Investment, Du; and Sherif Safwat, Executive Director, 21st Century Digital Arabia.
Comzafrica emerged as the victor after being recognized for its creativity, business plan execution and quality of the live pitch. The potential impact of the service on the local society was also taken in to account.
The competition, also backed by Oasis 500, a development and investment company that supports MENA-based start-ups, brought an end to the Abu Dhabi Media Summit which this year hosted a series of high-profile speakers from businesses including Discovery Networks International, Twitter, Google as well as keynote speaker Tim Berners-Lee.