Paddington also bears up in social media charts.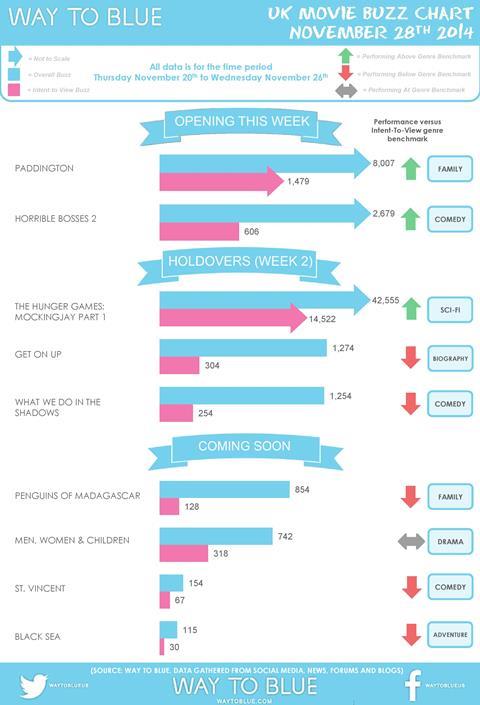 Lionsgate sequel The Hunger Games: Mockingjay Part 1 generated nearly 42,600 mentions across social media, news, forums and blogs over the past week, according to Way to Blue.
A third of all those mentions, made from Nov 20-26, were from people expressing intent to view, meaning the teen drama looks likely to build on its strong box office, recording the biggest UK opening of 2014 to date.
Ahead of its release, StudioCanal's Paddington topped the 8,000 mark, with close to 20% voicing intent to see the family adventure at the cinema.
Also set for release this weekend, US comedy Horrible bosses 2 could not match its rivals but did generate close to 2,700 comments.
Of the films coming soon, spin-off Penguins of Madagascar drew the biggest buzz with 854 comments.